Date/time
Date(s) - 26/06/2017 - 01/07/2017
All day
Locality
Bologna, Italy
Project type
Selected participants
Guest User
Guest User
Guest User
Summary what was TC about:
It has been estimated that the world's people with disabilities are 650 million. Both in poor countries both rich people with disabilities are generally the poorest and one fifth of people living below the threshold of a dollar a day, without food, safe water, clothing, shelterr. Taken into account the growing of the world population and life expectancy, thanks to medicine progress, it can be estimated that in 70 years of life 8 years would be lived with a disability, the 11,5%.
As mentioned in the "European Disability Strategy (2010-2020)" paper (http://eur-lex.europa.eu/legal-content/IT/TXT/?uri=URISERV%3Aem0047), only in Europe 80 million of people have a disability , one sixth of the population. Those people, that cannot fully take part to the social and economic life, due to their disability, show a poverty rate 70% higher than the European average.
Given these statements, integration and inclusion must be the goals of an effective training aimed to prepare the individual – with and without disability – to take part actively to the society. These goals can be reached only by promoting new relation and knowledge tools able to look past linguistic, cultural, social and physical barriers. The project "A & D: Abilities and Disabilities in non-formal learning" aimed to promote the learning of the new DTI methodology and a new approach to physical and mental diversability for youth workers, using the Tanztheater integrated .
The training was intended for 23 people  from 7 European organisations that came together for a DTI methodology training. It was based on non-formal education activities and it addressed these topic: group dynamic, disability on stage, movement analysis, psychomotor behaviour analysis, how to solicit the viewer into an imaginary of diversity integration, action keys (space, movement, reflexivity); new approaches to diversities.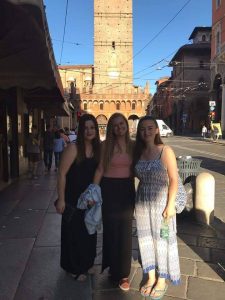 The mobility goals were:
– Increase the awareness of the participants regarding the social difficulties of integration and acceptance of "diversability"
– Provide participants with the instrumental bases to operate in contexts of social inclusion,
– Create new training strategies for aggregation contexts of social exclusion,
– Promote the exchange of experiences in the approach with people with disabilities,
– Motivate participants to work as multipliers in their communities, creating new social inclusion strategies, in order to have the deeper impact,
– Encourage the exchange of good practices for social inclusion, and inspire initiatives for diversability who have as objective to help participants get rid of mental preconceptions or taboos related to this
This project aimed to promote a group of transnational and interdisciplinary work, whose objective is to help improve the knowledge base and the exchange of information for inclusion projects. Implementing their dissemination among young people who work with really no profit in contexts of disability in their territory. The documents, including a digital Webdoc, which illustrates the methodology corpo poetico and the work of the group steps, will be the best interactive digital tool for disseminating to their country of origin, the culture of an Inclusive Europe.
Participants from Italy
, Romania
, Spain
, Bulgaria
, Croatia
, Poland
and of course Slovakia
had a chance to be part of this TC.
Participation in the project
If you would like to apply for project, please answer the following questions:
1. Question: What is your motivation to participate in the project?
2. Question: How do you think you will use the knowledge and skills which you gain at this project in your future life?
Pre tento projekt sme už vybrali účastníkov.