Date/time
Date(s) - 17/05/2021 - 16/05/2022
All day
Locality
Marotta, Italy
Project type
Selected participants
"My name is Mária and I recently finished the ESC volunteer project in Marotta, Italy. I worked for 12 months in the local Red Cross and my task was to assist in the planned transport of patients from their homes or social facilities to schools and hospitals. Nothing so difficult and a person will experience a lot of interesting things and gain a greater sense of responsibility and learn to work with disabled children or dialysis patients.In addition, person will also get to know how the Red Cross works from the inside and can participate in its courses and activities, including a first aid course.
Our activities also included weekly mentoring where we focused on motivation, correct thinking and use of time, creating the future, teamwork and similar topics. We also attended Italian language classes every week, which came in handy when learning Italian.
All four of us lived in a common house not far from our Red Cross headquarters, so we had the opportunity to get to know each other properly, get used to living with other people and learn to tolerate customs from other countries (and it wasn't always easy, believe me).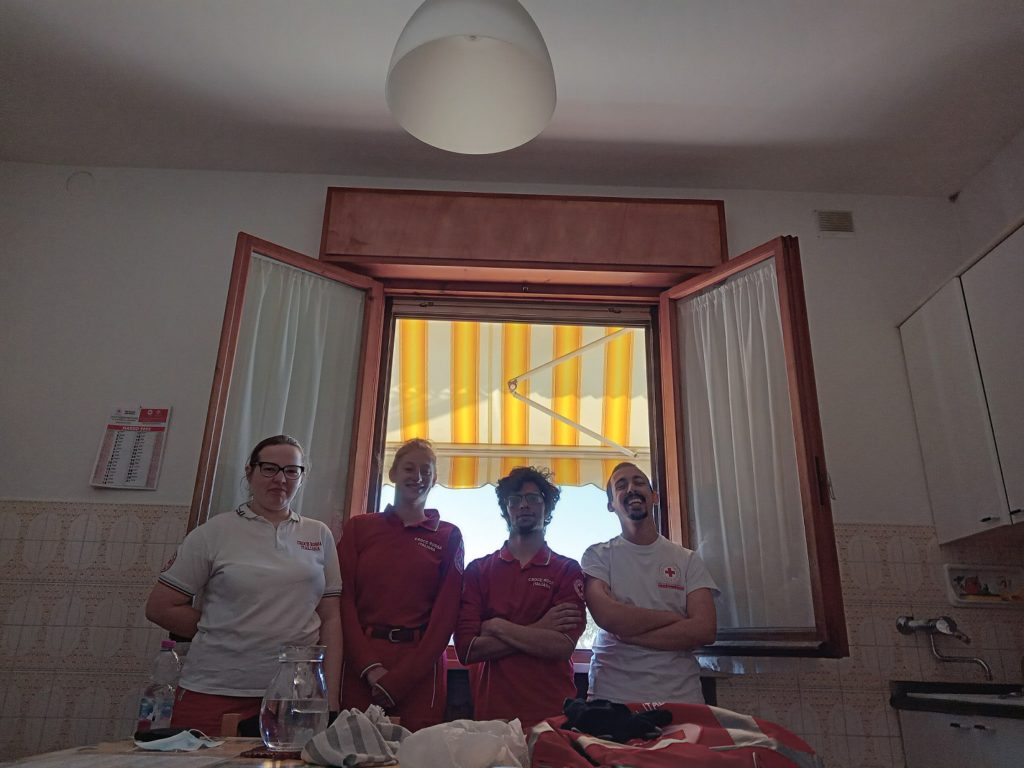 We spent our free time getting to know Marotta, the surrounding towns as well as traveling throughout Italy. We learned a lot about the customs and mentality of Italians. Especially how not to break spaghetti, not to put pineapple on pizza and how to drink hot coffee.
However, we often met with volunteers from other projects and thus learned something about other countries as well. For example, in Spain and Portugal, wine is diluted with cola or Sprit, which you better not tell Italians because they are patient with wine. And they willingly taught them something about Slovakia. For example, how to make gnocchi or semolina porridge.
I'm currently in a similar project in the same Red Cross for another year and I'll see what new things this year brings."
Mary