Date/time
Date(s) - 08/05/2017 - 15/05/2017
All day
Locality
Valga county, Estonia
Project type
Selected participants
Training course for youth workers brought together 26 youth workers from 10 countries and it focused how to better include young people with fewer opportunities in international youth work. It is a step in project for youth workers who which to get their young people involved in international activities and want to take the first step themselves.
The general aim of our project is to raise the quality of international youth project via exchange of good practices between the network of strategic partners. Concrete objectives are:
To raise the quality of Erasmus + projects in the field of youth inside and outside partner network
To ensure quality preparation and support for Estonian young people and youth workers before they attend international event
To train youth leaders to raise their competence as group leaders in international youth projects
To spread the information about Erasmus + projects to a wider audience with focus on involving more young people with fewer opportunities in international projects through engaging local youth workers
Exchange good practices in local and international youth work between partners to raise the quality of youth exchanges
To build up a solid network of partners to organize youth projects which are inclusive, support participation of young people with fewer opportunities and take into account human rights and democratic values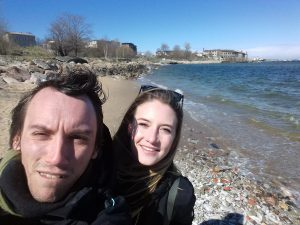 Participation in the project
If you would like to apply for project, please answer the following questions:
1. Question: What is your motivation to participate in the project?
2. Question: How do you think you will use the knowledge and skills which you gain at this project in your future life?
Pre tento projekt sme už vybrali účastníkov.