Dátum konania
01/03/2021 - 30/09/2022
Miesta konania
Slovakia, Portugal, Malta, Austria, Italy
Typ projektu:
Citizens Occupy Rural Europe (CORE) is a Europe for Citizens project involving 5 different countries: Portugal, Malta, Italy, Slovakia and Austria. CORE will impact directly european citizens and has the aims to empower the citizens, with a bigger focus on the ones in rural areas, tackling the importance of the European Union, their own culture and to promote their active participation as European citizens.
Our aim is for the citizens to feel closer and as they belong to Europe by giving them tools and promote active participation where they can debate, share and build their own perspectives and give continuity to this thinking for a less eurosceptic and better future for Europe.
CORE INTERNATIONAL CONFERENCES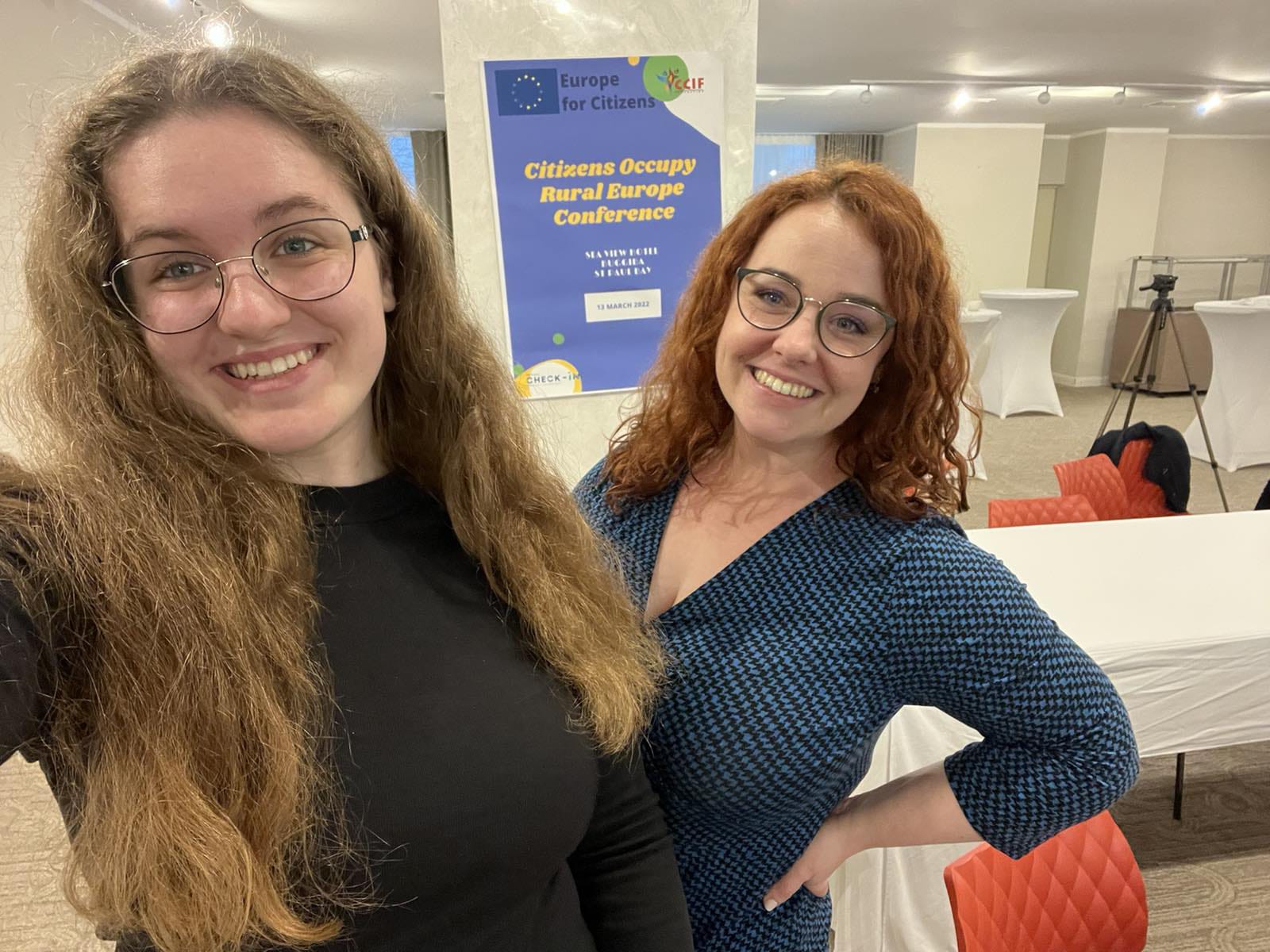 Janka a Alexandra na konferencii na Malte v marci 2022.
5 CORE Volunteering Activities – 5 volunteers per partner
Each volunteer will have 50 hours of volunteering time. The programme of volunteering will be quite flexible, but can include the following:
Promote EU opportunities
Listen to Citizens from Rural Areas of Europe to their needs or problems,
Discuss and write suggestions to improve the life of Citizens from Rural Areas the volunteer worked with
or whatever else related with the topic
15 Local "CORE WORKSHOPS" – 3 in each partner country/50 participants
Workshops will be done in all 5 countries in order to empower the citizens from rural Europe. The workshops will be done in order to: Value the rural area; Rural Entrepreneurship; European Opportunities for European Citizens; Examples of good practices of rural entrepreneurship.
Local CORE Event in order to promote and empower the citizens from rural Europe. The Events will be open to all local community and share good practices of rural entrepreneurship for 60 participants