Date/time
Date(s) - 10/11/2017 - 19/11/2017
All day
Locality
Zakopane, Poland
Project type
Selected participants
Guest User
Guest User
Guest User
Guest User
Guest User
Guest User
Guest User
Guest User
Guest User
Guest User
Guest User
Guest User
Guest User
Guest User
Guest User
Guest User
Guest User
Guest User
feedback from one of the participant:
"For me, it was an amazing experience, I met great people, improved in English, learned something from Polish culture, and especially I came with an unforgettable experiences that I would not have certainly gained somewhere else. Thanks that you allowed me to participate :)" Lea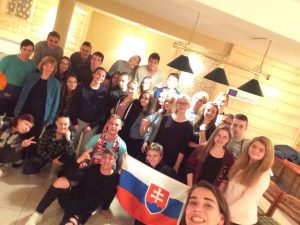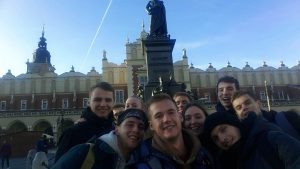 Summary what was youth exchange about: 
Apply for European labor market project was a youth exchange organized within the Erasmus+ program. The project aimed to promote knowledge about the European labor market, vocational counseling, effective job search methods. During the exchange participants learnt how to create a Europass prepare for a job interview. They foud out where to look for work and how important the soft skills are. They got to know the rules of recruitment. They learnt more about the Erasmus + Program, especially about opportunities for the internships and trainings. All workshops and meetings were conducted using non-formal education. The result of our work was prepared business game about effective job search developed on the basis of exchanging knowledge and skills between project participants.
Youth exchange was intended for young people between 16-19 years old from Poland

and Slovakia

. From each country were 18 participants.
Participation in the project
If you would like to apply for project, please answer the following questions:
1. Question: What is your motivation to participate in the project?
2. Question: How do you think you will use the knowledge and skills which you gain at this project in your future life?
Pre tento projekt sme už vybrali účastníkov.