Date/time
Date(s) - 03/12/2017 - 11/12/2017
All day
Locality
Le Mans, France
Project type
Selected participants
Guest User
Guest User
Guest User
Guest User
Summary what was training about: 
The main goal of this training course was to promote volunteering actions towards youth workers and youth leaders, as a spark for great opportunities in youth life's, as a tool for social and professional inclusion for the youth and especially those with less opportunities.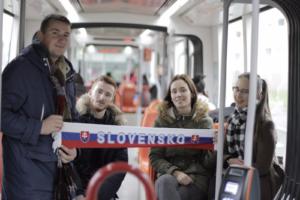 The more specific objectives for this TC were:
Encourage participants to share their knowledge and their experiences for voluntary work
Experiment working in team on the construction of a voluntary project
Reflect on methodologies, team building and group dynamics as well as on the position of the facilitator
Prepare participants to the setting of volunteering projects towards young people with fewer opportunities
This training was for youth workers (youth leaders, social workers, project coordinators, volunteers and active members of organizations and NGOs) who are active in the field of youth work and we wanted to develop their experience on the setting up of volunteering actions and activities.
Participants were from France

, Spain

, Italy

, Palestine

, Armenia

and Slovakia
.
Participation in the project
If you would like to apply for project, please answer the following questions:
1. Question: What is your motivation to participate in the project?
2. Question: How do you think you will use the knowledge and skills which you gain at this project in your future life?
Pre tento projekt sme už vybrali účastníkov.