Date/time
Date(s) - 07/09/2021 - 13/09/2021
All day
Locality
Bialy Dunajec, Poland
Project type
Selected participants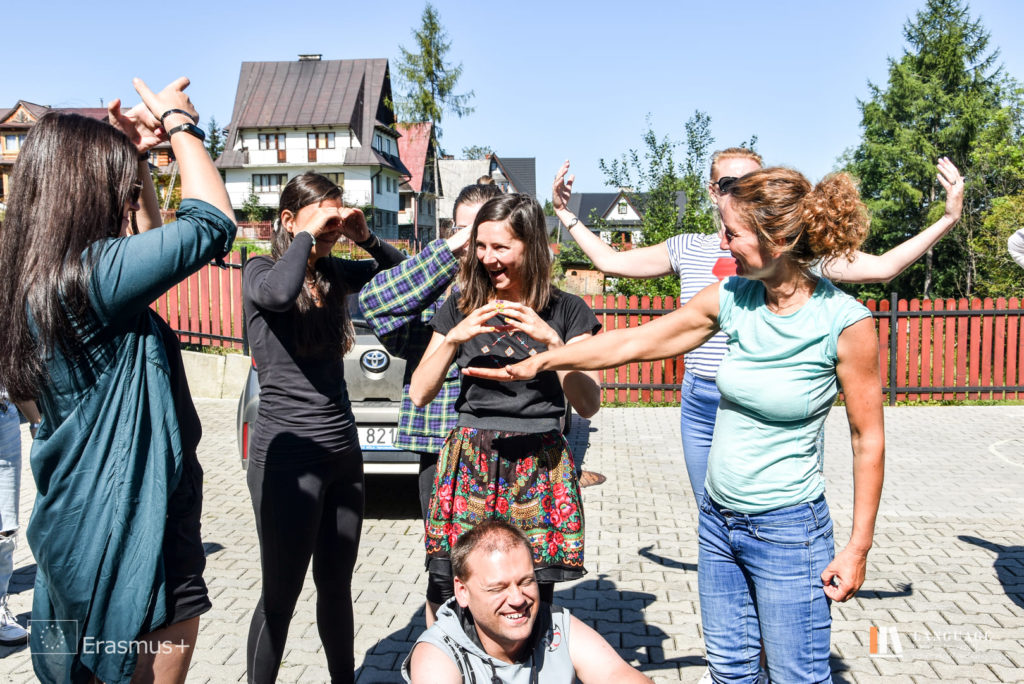 What was on the project?
– introducing an innovative methodology based on drama and improvisation for learning the
language of adults;
-reflection on the importance of non-verbal communication skills in the communication process;
– making participants aware of the importance of non-verbal communication skills of participants (body language, intonation, articulation, etc.) in an intercultural environment and learn how to develop them
among students;
– introducing participants to the basic principles of drama and improvisation and discussing the
educational potential of such methodology in adult education and training;
-developing competences of participants in the use of drama methodology in language learning- learning assessment;
– exchange of good practices;
-the process of group facilitation of life in an intercultural environment.
Participants were from Poland

, Lithuania

and Slovakia

.