Date/time
Date(s) - 24/07/2019 - 31/07/2019
All day
Locality
Sassari, Italy
Project type
Selected participants
feedback from training is here: https://www.adelslovakia.org/en/participants/how-was-our-first-intercontinental-training
Training "Learning to Empower" was one of the activity of our project: CUstomized SuPport to Youth Development of Active Leadership (CUSPYDAL)
Project CUSPYDAL aims to enhance social inclusion of disadvantaged young people (affected by unemployment, from rural or less developed areas); to contribute to their personal and professional development, enhance their soft and life skills, employability and entrepreneurship and to support their active participation in the local communities.
Objectives of the training course were:
to foster youth workers competences in the development of the leadership potential of disadvantaged youth,
to provide them with knowledge, skills, non-formal education methods how to promote social inclusion, and stimulate entrepreneurship and active citizenship of NEET in their communities,
to test of non-formal educational models produced in the research results,
to produce workshops and tools of NFE that will be tested during next youth exchange for young people from disadvantaged background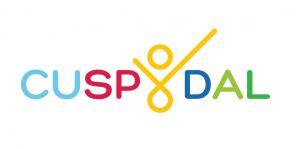 Participants of the training were from Brazil
, Uruguay
, Costa Rica

, Italy

, North Macedonia

and Slovakia
, 4 from each country.
Training was intended for youth workers, volunteers or active members in NGOs (preferably those who work or volunteer with youngsters from disadvantaged background).
Infopack is here – CUSPYDAL-Infopack-Sassari, preliminary agenda, here – CUSPYDAL Draft Agenda Sassari
Project is financed by the European Union, Erasmus+ Programme (Key Action 2, Capacity Building in the field of youth).