Date/time
Date(s) - 19/09/2021 - 27/09/2021
00:00
Locality
Birkirkara, Malta
Project type
Selected participants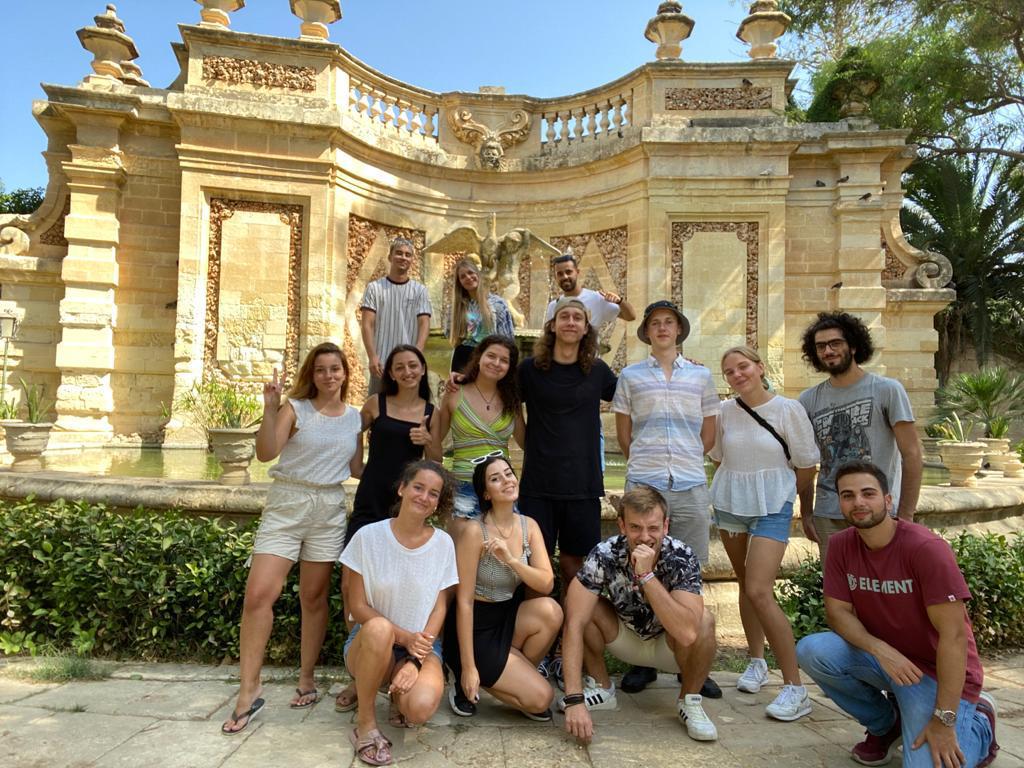 The Project was geared at developing basic skills to use Livestreaming as a key tools. The project aimed also to strengthen the International cooperation, exchange of knowledge, experiences and learnings and these thing up of quality workshops meeting the learning needs of the target youth learners. In designing and planning the project partners expressed their learning needs in order to focus the project on these:

1.Gain new tools and knowledge for professional development in Youthwork, especially gain competences on the how they can use the tool to impact and amplify their work. learning key aspects of livestreaming and styles, communication and NFE techniques;

2.Learn how to build an effective program of activities meeting the aims of the Project, and fulfilling the learning needs of participants (especially with fewer opportunities); how to define groups/individual learning interests and transfer them in to learning achievements;

3.Raise quality standards and equipthem with tools that amplifies Youth work and facilitating skills, learning new NF activities, working on recognition tools of NF learnings, improving the dissemination of results, and raising general awareness on educational value of Erasmus+ Program.
We planed to carry out activities that deal with preventative human trafficking awareness through group participation, Activities that empowers the Participants with skills, competences and practical experience in livestreaming, The participants were in groups where they were coached and also gain experience on campaigns and how to create and formulate the structure of a campaign. Practical insight in script writing, rehearsals, shooting of campaigns videos, setting up equipment, livestreaming campaigns tackling the different topics dealt with in the presentations. Production of a short streaming video guideline.
Participants were from Bulgaria

, Portugal

, Romania

, Greece

, North Macedonia
, Lithuania

and Slovakia

. 6 participants from each country.