Date/time
Date(s) - 19/02/2019 - 26/02/2019
All day
Locality
Torremolinos, Spain
Project type
Selected participants
Guest User
Guest User
Guest User
"We liked training very much. Although being in a new environment with strangers is always a challenge. We were lucky to meet not only participants from different countries who were really cool, but also smart organizers who prepared interesting lectures and diverse program. We had a lot of fun, we have learned something new about this issue and the lives of people in other countries.We think that this project has changed our minds and views of the world – we are more understanding and open to new positive changes Thank you ADEL for this great opportunity ."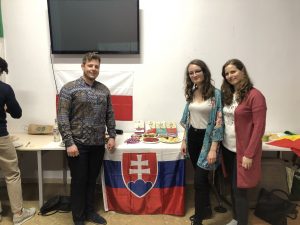 Summary what was training about:
Islamophobia is considered one of the strong driving stimuli in the radicalization of young Muslims in Europe. One of the reasons behind the radicalization of young Muslim is seen as their failure to be fully accepted into European societies, even those who were born and raised in Europe and have European passports. The desired impact of this project is not only to clear away the prejudice against Islam but also to both stop and prevent any kind of fearful approach toward the philosophy and any practices of the religion of Islam. Consequently, the main aim of "Say no to Islamophobia" is to equip youth workers with the skills and knowledge necessary to develop practical tools for combating Islamophobia and counteract the spread of negative ideas about Islam and Muslims in their local contexts.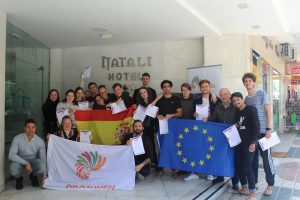 The project used non formal learning methodology including methods such as: ice breakers, energizers, name games, reflection groups, working into intercultural subgroups, facilitated discussion, creative presentations, simulation, case study, and debates.
Participants were from Spain

, Italy
, Poland

, Lithuania

, Denmark

and Slovakia

.
Participation in the project
If you would like to apply for project, please answer the following questions:
1. Question: What is your motivation to participate in the project?
2. Question: How do you think you will use the knowledge and skills which you gain at this project in your future life?
Pre tento projekt sme už vybrali účastníkov.