Date/time
Date(s) - 01/05/2017 - 10/05/2017
All day
Locality
Puente Genil, Spain
Project type
Selected participants
Guest User
Guest User
Guest User
Guest User
Guest User
Guest User
"UNSTOPPABLE WORLD" was a youth exchange about intercultural awareness, inclusion and migration, in order to promote the social participation of young people and the establishment of social networks among people of very different backgrounds.
In this youth exchange we wanted to work a process of social transformation and intervention on young people, through topics such as accept the diversity and reflective analysis of values.
In addition, the migration center "Red Cross Puente Genil" are going to collaborate with us in this youth exchange.
The main objectives of this project were:
– To establish an overview of discrimination, through analysis of stereotypes and prejudices we have towards different groups or individuals.
– To promote social competences through intercultural mutual understanding and cooperative work among young people.
– To develop capacities of social entrepreneurship in young people.
The methodology used to perform this type of activity is participatory, dynamic and fostering creativity. For this purpose, we will do role play, theatre forum, debates, energizers, presentations, artistic activities…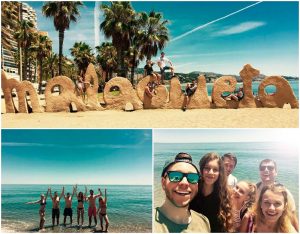 Participation in the project
If you would like to apply for project, please answer the following questions:
1. Question: What is your motivation to participate in the project?
2. Question: How do you think you will use the knowledge and skills which you gain at this project in your future life?
Pre tento projekt sme už vybrali účastníkov.