Date/time
Date(s) - 13/02/2021 - 12/02/2022
All day
Locality
Valencia, Spain
Project type
Selected participants
Bianka was on a volunteering project in the organization – AC Amics de la Biblioteca de la Fonteta in VALENCIA.
"Illusion and enthusiasm knocked on my door. Full of doubts and lost in the whole world of organizations that appeared before me, I began to look for "my adventure".
I was willing to listen to myself and my inner voice whispered to me very clearly: Spain.
And so the day came! February 12, 2021, when I set foot in a country that I fell in love with at first sight.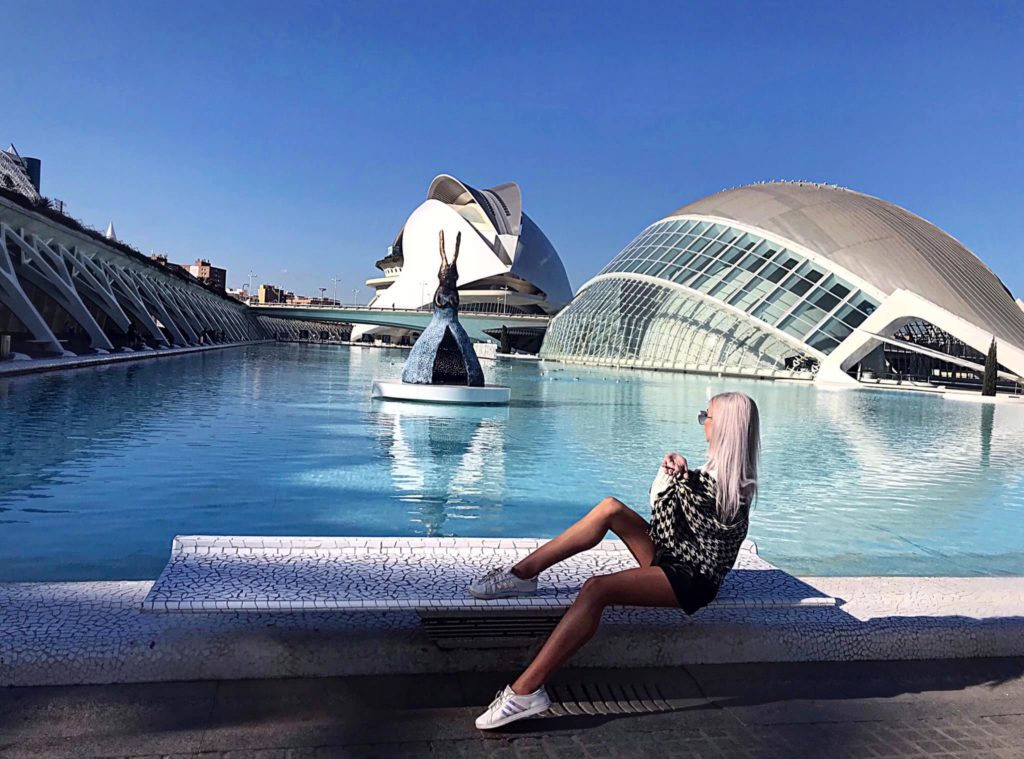 Volunteering was a school for me, it was a process in which you learn to be a better person, empathize with your environment and understand what people's real problems are.
It taught me to be able to listen when necessary, to be able to smile or cry if the situation calls for it, and to understand that you can't change the world, but you can try to change yours and give some joy to others.
I realized how strong I am, that I can survive alone, that I can communicate with other people in another language, I know my limitations and my fears, how much I enjoy traveling and how much I still have to experience and discover.
I am now fully aware of my self-esteem and motivation. When you live in the world alone, you only have yourself, there are many times when you need to be your own ally, the person who motivates you to continue and improve, the one who pushes you to do things, the one who makes you feel proud of yourself .
It all sounds like a movie so far, doesn't it?
The truth is that during my volunteering in Valencia it was an extraordinary experience for me that opened my eyes and changed my life 360º, but…
But not all that glitters is gold.
It's true. The pandemic brought fear. Fear paralyzes. But the world always follows its rhythm, its society and its challenges. For me, there is no better or worse time to help someone.
A step into the unknown and especially "outside our comfort zone" will always lead us to the growth of our personality.
And so my story began to be written.
February 2022, a new stage of my life began. Although before the actual departure, everything got a little complicated, because 4 days before arriving in Spain I had to have an operation on my leg.
Yes, you might think I'm crazy for deciding to travel to Spain in the middle of a pandemic with my leg stitched together, but if you have a dream as big as mine, nothing and no one can stop you.
Due to the current covid situation, I had to travel more hours than usual and transfer in the Netherlands. In total, I traveled for 12 hours compared to the original 150 minutes. With my luck leading me all the way, the wheels on my suitcase broke and I had to exert a lot of strength at the airport. My injured leg didn't play into my cards either, as the strain I put into lifting and dragging my luggage caused the stitches to tear after the surgery and was in a lot of pain.
My first accommodation during my volunteering was an apartment in Silla, I shared it with Alex from Hungary and Andrea from Romania. It was the first time I shared an apartment with someone and I wasn't sure if our living together would be so easy.
Another slap in the face with the Covid situation was that everything was closed and the desire to meet new people remained just a desire. But in April there was a breakthrough and finally, after 2 months of online activities, I finally started working in the organization. So I devoted all my attention and working time to the group of youth at risk of integration into society.
However, daily travel from Silla to Quart de Poblet was very exhausting for me, and due to fatigue or travel connections, my leisure activities did not develop much.
So in May I moved to Quart de Poblet. However, my enthusiasm waned as soon as the truth was revealed. Originally, I was supposed to live in an apartment with 3 girls, but the reality was diametrically different, and from the original 3 girls, there were 7 people in the end. And I could go on like this, but I want to remember only the good and for that I want to highlight the friendship I found there.
The most beautiful thing and probably the only thing that happened to me in that apartment, but very important for me, was meeting my current best friend. He comes from Colombia. She was my support and taught me a lot. She became my older sister and thanks to her I can now dance bachata, salsa and know more about their culture.
But as you can imagine, it was impossible to live like this for a long time, so I decided to return to Silla, where I shared an apartment with Zeynep from Turkey, who means a lot to me. She started volunteering shortly after I did and we became best friends, even sisters. In September, a new roommate came to us (Melquiades from Spain).
At the end of September, my Joop project (organized by Comunidad Valenciana), in which I worked with problematic youth, ended and I had to say goodbye to the children and my best colleague in the world.
Joop, a project that was really very mentally demanding, was the best experience I had as part of my volunteering. I have a thousand memories that I could describe here, but I'd rather
I'll keep them to myself.
The next two months were full of changes for me. In October, the next stage of my volunteering began. The place where I worked as a volunteer was the youth center "La Cebollera", where children are offered various kinds of workshops and extracurricular activities after school. In November, I finally moved in with my new roommate to our new apartment in Quart de Poblet. Too bad it happened at the end of my volunteering.
During my volunteering, I met good people, not so good people and very good people who are still in my life. And as they say, "Good people give us happiness, bad people give us lessons, and wonderful people give us memories."
Well, my story in Spain doesn't end, it's just beginning…"