Date/time
Date(s) - 01/03/2017 - 28/02/2018
All day
Locality
Talsi, Lotyšsko
Project type
Selected participants
Video from one organized workshop you can check here: https://www.youtube.com/watch?v=lIpjutKDWlM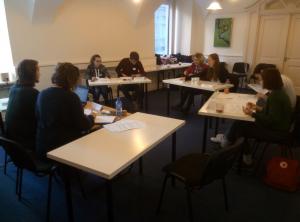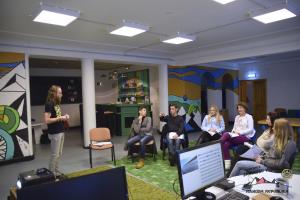 What are the activities of the organization where Lukas did his EVS?
Talsi Region Community Foundation is the first community foundation in Latvia. It's created with aim to develop purposive charity traditions and to promote community development in Talsi and region, to support public benefit projects and positive social changes in local society.
The goals of foundation:
to attract funds from local sources and to interest in charity local citizens and companies;
to grant public benefit projects;
to promote participation of inhabitants in improvement of life quality in their neighborhood;
to organize social events for different kind of target groups;
to award scholarships for young talents in music, art and sport from social risk groups;
to promote voluntary work.
Tasks of the volunteer in project "Youth bank connects Europe" were:
In 2016 Talsi Region Community Foundation is hosting our first EVS from Turkey and France. This spring both guys established Youth bank in Talsi. During this project they are interesting in charity local youngsters and organizing different events to collect money for Youth project program. To continue Youth bank activities were the main task Lukas and other volunter:
to participate in all activities of Talsi Region Community Foundation;
to create charity ideas and realize activities together with local youngsters;
to prepare promotional materials for social campaigns and other Talsi Region Community Foundation activities;
to make photos and videos during social campaigns, edit and publish it online;
to prepare own initiatives (for example, language courses, national evenings or art workshops) to introduce local society and youngsters to volunteer's homeland
Participation in the project
If you would like to apply for project, please answer the following questions:
1. Question: What is your motivation to participate in the project?
2. Question: How do you think you will use the knowledge and skills which you gain at this project in your future life?
Pre tento projekt sme už vybrali účastníkov.