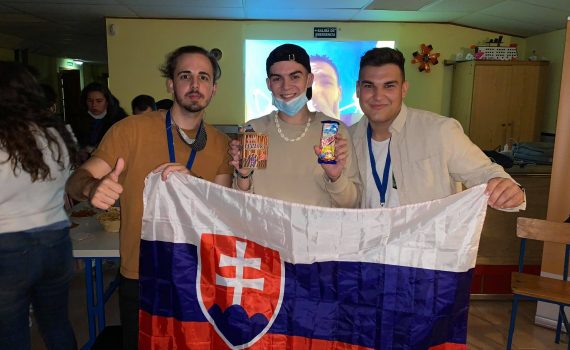 Category:
Stories of participants
Hello, friends.
I´m Patrick and with this greeting or maybe even a short letter I would like to briefly describe you one of my life changing experience. If you are into traveling, recognizing new cultures or even learning different way from how it used to be in school then I hope this article will be just for you and that you will take something out of it. I am also counting with possible, at least tiny inspiration or motivation to try and experience something similar.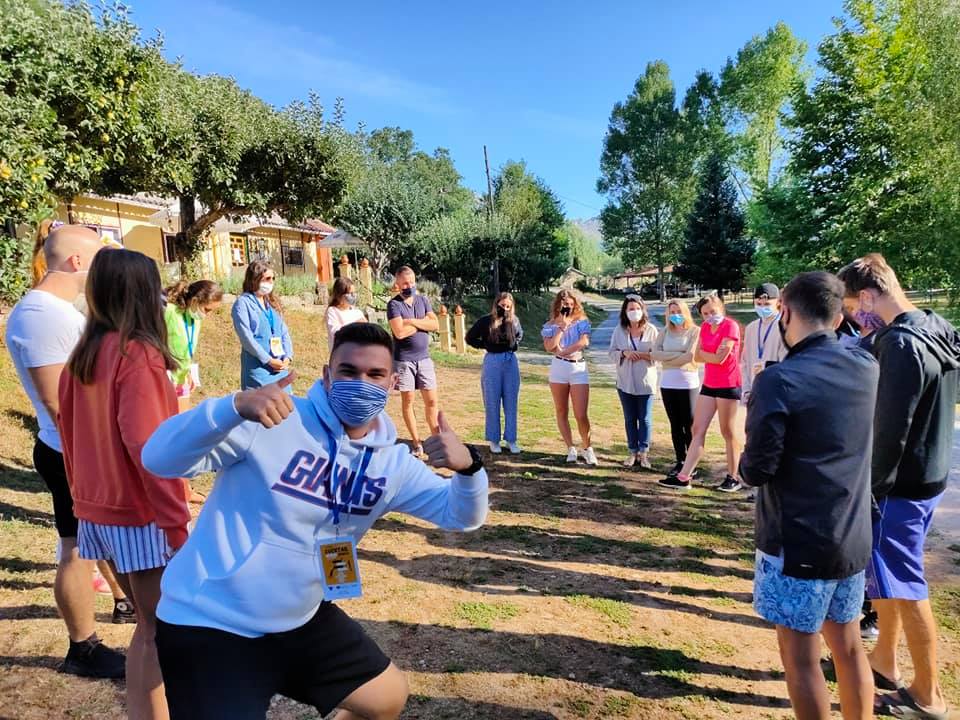 La Vecilla, Spain – a small village in the north of the spanish kingdom that turned to be my second home during one whole week of august. I travelled for purpose of an international project, specifically youth exchange organized by ADEL, Slovakia agency. Honestly it was my first ever experience with anything of this type, so I have had no expectations at all. Apart from that I have also had no idea what the project basics were. But it all changed right after applying for it when I immediately got filled with a lot of detailed information from the organization about the exchange itself, place to stay, accommodation, food, transport and also about the safety rules and restrictions during the covid pandemic. I was so glad for all the details I was given about the project, and I was getting more and more excited about its beginning.
Day D is written on 12 of august 2020. On that day, me and my 2 colleagues from 'slovak team' found ourselves at the airport of Madrid where 25 more people from various European countries such as France, Portugal, Italy, Czech republic… had already been waiting for the planned meeting at 15:30 I guess. The only language of communication we all shared was English and there was no other option than to forget about our mother tongue for few days. Together with all other participants we took a bus to the village mentioned earlier. In La Vecilla there had been a group of organizators and facilitators expecting our arrival. I will tell you the truth, never have I ever seen this enthusiasm for the job as I have seen in those guys. I only needed a moment to realize it was going to be a week I would never forget about in my life.
The project was named Cocktail: Gender sports, and its whole schedule was moving around this idea. Sport, gender equality and respect. With these 3 words I would sum up the content and meaning of the activities which happened to appear in our project plan. I would describe the project´s goal the same way I did with the activities. Justice, equality of opportunities and understanding. If I told you that the first time i saw my phone was on the plane while returning hole you would probably not believe me at all. Each day was filled with excelent activities. Starting with different types of sport such as basketball, frisbee, dodgeball, kin-ball or other, mostly mixed sports… Continuing with fun 'events' such as talent show, photobombing in the village, etc., ending with team activities in which we collaborated with participants from other countries in one mixed team. The background of each point of the plan was primally a multicultural identity, meaning getting to know other countries as well as their individuals. I would also like to mention the so-called cultural nights. Every evening it belonged to another state which had to prepare something about its country, its history, gastronomy, customs or some curiosities.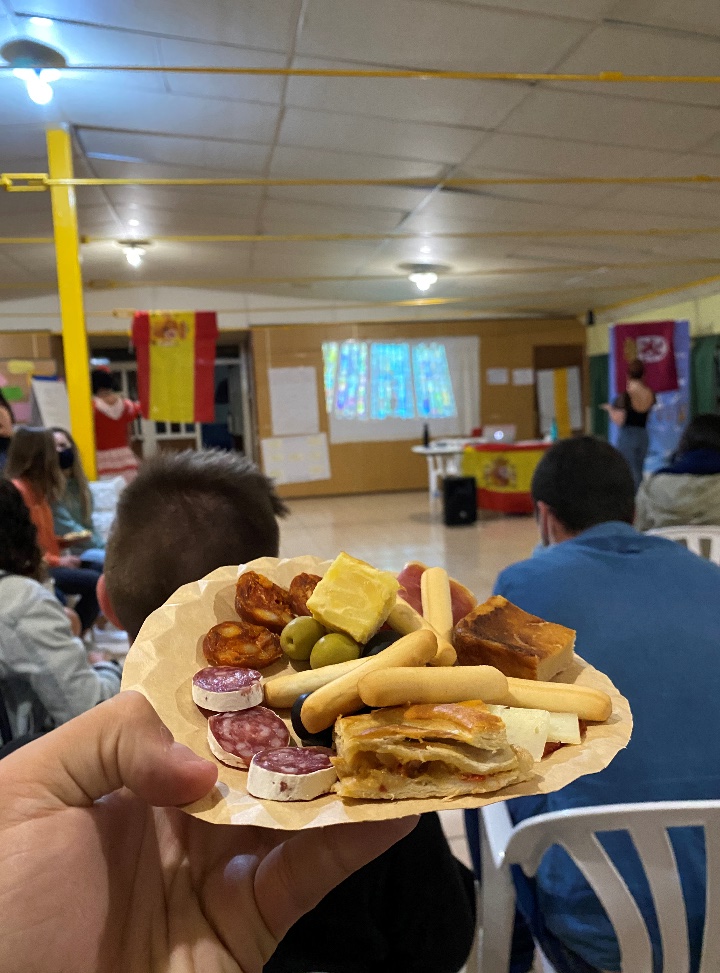 At the end of the activity we were surprised in form of typical cuisine of a particular country. We tasted e.g. Spanish sangria, French cheeses, Czech sweets or Portuguese baked baguettes with a specific filling in the middle. We also got to know Spain itself with a day trip to the beautiful city of León. This enchanted us mainly with its architecture and monuments. In the photo you can see us, the participants, under one of the dominants of León, Santa María de León Cathedral.
After completing the last point of the program we had a free hand. We sang, danced and discussed long into the night. The unstoppable desire to meet new interesting people has become our best friend. And that is what has led us to maintain relationships and communication with each other to this day. From my personal experience, I can say without a doubt that with some people they are lifelong friendships. I would never have thought that there could be a person somewhere in the world who would give you so much in your life. Each of those people was a piece of the puzzle, one piece, but together we created something that will stay glued forever. And such experiences are one of the starting points of these projects. I am extremely grateful for them.
I would like to end my conversation with a thank you. First of all, thanks to the agency itself, down to which I had the opportunity to actually travel at all, which I count as the first and most important step towards what I experienced there. It was Lucia, the coordinator from ADEL, who took care of us and thanks to her we had all the useful information about the project. I mentioned my two Slovak colleagues who formed a Slovak team with me. Thanks to them, it was one huge fiesta, which we fully enjoyed with every sip. Kamil and Martin, thank you. And my last thanks goes to everyone who took part in the project. We were one party, a group of people from every corner of the world, but we immediately found a common language, and I do not mean only the communication language, but also the overall understanding, interests, fun…
I believe that in the future I will still be able to participate in a similar project. It's a lifelong experience and I highly recommend it to anyone who has read at least the first sentence of my short letter. Enjoy every moment in life, take advantage of opportunities such as projects of such organizations, get to know something new, learn and experience. This is my advice to you. And as one of the participants in the project, my very good Portuguese friend, would say "people who pass by do not walk alone and do not leave us alone, they will take a small piece from us and leave some of them in us."
– Patrik Goliaš