Category:
Stories of participants
Sunday brought early and late arrivals of participants. We discussed what would await us during the week. We had dinner and went to sleep with a lots of expectations. We started the beginning of the week with ice-breaking activities. The whole day was filled with team-building activities. For the first time, we tried cooking on our own or helping the chef. We ended the day in our own ways.
On Tuesday, we began learning about permaculture and how to make the most of the land we own. We were divided into mixed groups from all countries. We also talked about what we would like to learn throughout the week. We proposed topics such as self-sustainability, how to finance such eco projects, how to live off-grid – using solar panels, and more. We ended the day playing games with the Romanian team.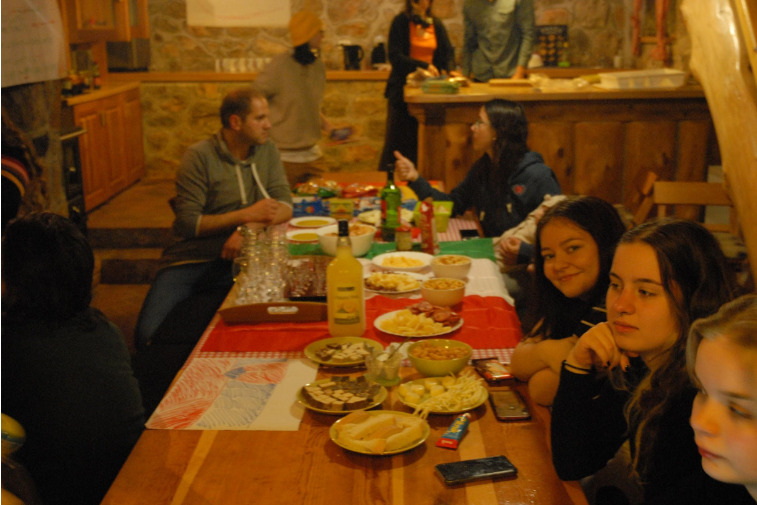 Wednesday followed in a very similar spirit as Tuesday. The difference was that we had an intercultural evening ahead of us. Here is where the fun began, as we had to improvise. Bögi and Veronika brought cheeses, bryndza, and a few long-lasting Slovak snacks. We made our flag. Together, we prepared a Kahoot quiz, a presentation, and showed the participants a short, humorous video about Slovakia. We concluded the cultural evening by cooking instant halušky with an Italian.
On Thursday, we worked in teams where we had to prepare presentations as the outcome of our work. The topics were fast fashion, traveling, the means available to facilitate the creation of permaculture at home, and so on. During our free time, we went for a walk in the surroundings of our accommodation or spent time with others. We also learned how to bake bread. The day concluded with Romanians and Italians.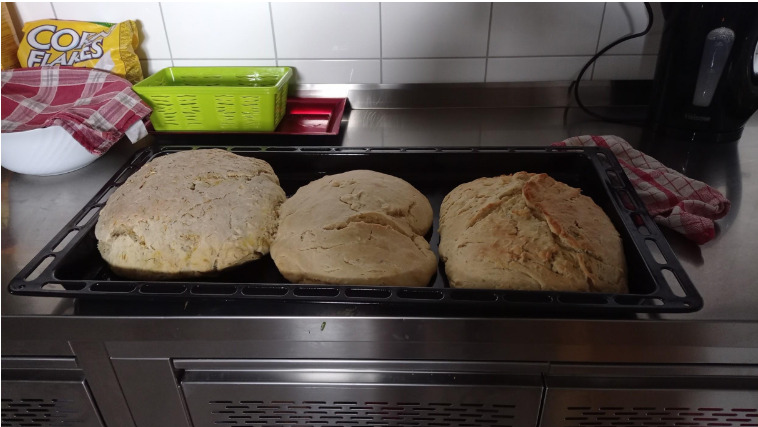 On Friday, we had the whole day off and decided to split into two groups. One group went to Plitvice National Park, and the other to a cave and Tesla's house. The Slovak team went to Plitvice. We enjoyed the day, even though one part was closed due to rain, and we passed by the waterfalls earlier than expected. On Saturday, we started packing slowly as we were leaving early in the morning. We went through our Youthpass certificates, reflected on what we had learned, and evaluated the week. Otherwise, we had free time and played outdoor games or simply relaxed.