Category:
Stories of participants
I admit that when I first read the HEY – Herritage of European Youth infopack,
I was quite considering whether to apply. The exchange took place in a small
Portuguese village with 2,500 inhabitants and an average age of 65 years. We were
supposed to be accommodated in tents and I also did not have high expectations
from the program. In the end, I still decided to apply and I was lucky enough to
take part in this, as it turned out, amazing project.
The village called Alcoutin is located in the southeast of Portugal and is separated
from Spain only by a river flowing through this region. Already my first moments
in this environment took my breath away, especially when I had the opportunity
to observe picturesque, snow-white houses scattered over the surrounding hills.
Compared to Lisbon, where we spent the previous day, this environment was
incredibly calm and seemed to me to be extremely relaxing. Most of the activities
took place in the school premises, from which there was a wonderful view of the
Spanish side of the river, where a village in the arms of a medieval castle also stretched up the hill.  
We were accommodated in a tent town built especially for us. Just imagine more
than 80 people from 12 European countries in such a space.
Our "town" did not lack comfortable hammocks, a chill out zone and even electrical
plugs. We had the opportunity to spend our free time on the sandy
beach built by the river. I must admit that in such an environment I felt like on a luxury vacation.
Each day included relaxing in the soft sand or swinging in a comfortable hammock.
But what was the exchange program like?  
All participants were divided into five workshops – dance, music, art, theater
and communication media, the aim of which was to create a joint performance
for people from the village. I chose a music workshop because I was close
to music before. Apart from the fact that I had the opportunity to be part
of the amazing program, which was created by combining all the workshops,
I experienced something on this project that is difficult to describe in words.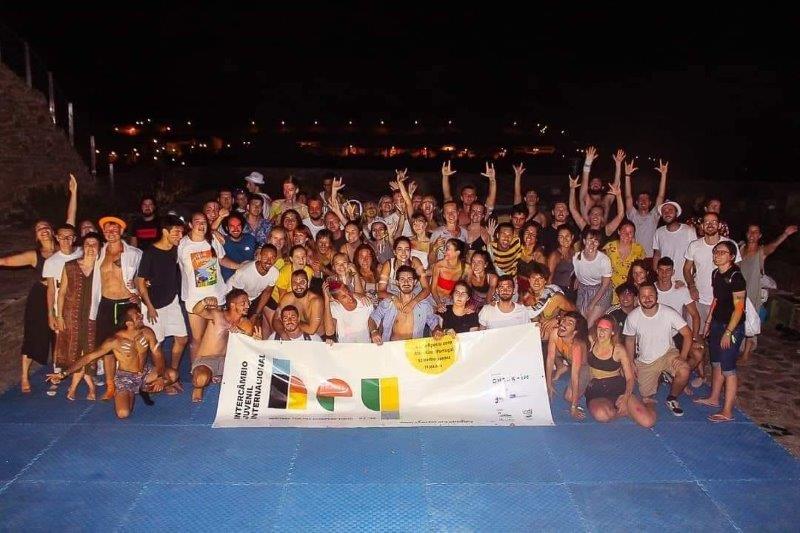 Thanks to working at the workshop, I built an even stronger relationship with music
and discovered a passion for playing and unceasing creativity.
We learned to play various exotic instruments and the result of our work
was a great symphony composed of African drums and other percussion
instruments. As not the only participant, I devoted myself to my project
in my free time and I enjoyed experimenting all the time. I also experienced
these feelings a few days after the exchange. The work done by other groups
also took my breath away. I dare say that everyone here has discovered
a piece of himself that he may not have even known existed, and that is why
I am convinced that the project will also have long-term effects on us.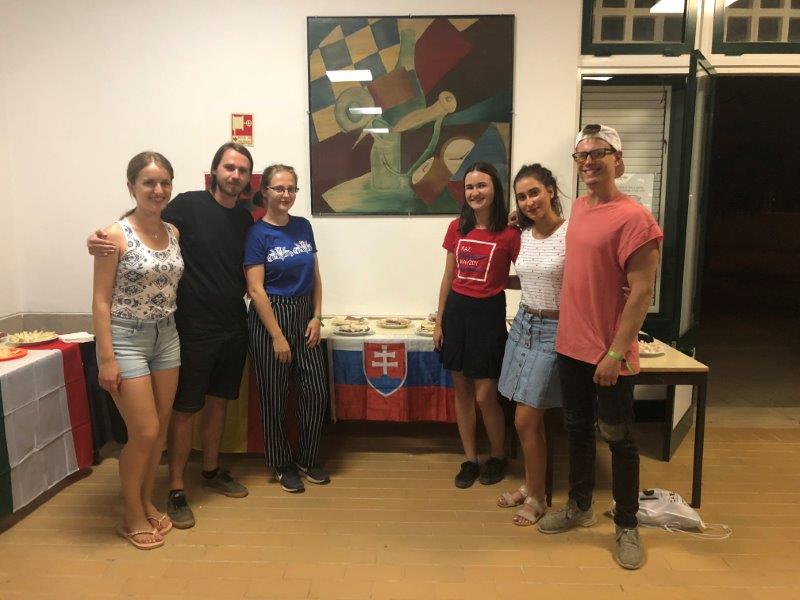 In addition to the main points of the program, we of course represented
Slovakia at various activities or cultural evenings.
We learned new things about the culture of other European countries
and entertained everyone by talking about our Easter customs.
Portugal simply will not forget us.  
Patrik