Category:
Stories of participants
Thanks to the organizations Adel Slovakia, at the end of August we had a great opportunity to participate in a project in Romania, which was focused on tourism. The main goal was to motivate young people to spend as much time as possible in nature and discover the beauty of the mountains.
The project took place in Transylvania, specifically in the Harghita area. During the tours we crossed several kilometers of the Romanian Carpathians and found ourselves on the Romanian-Hungarian border. We had the opportunity to capture the beautiful views that nature offered us with the drone that some of us were doing for the first time – so we learned something new again.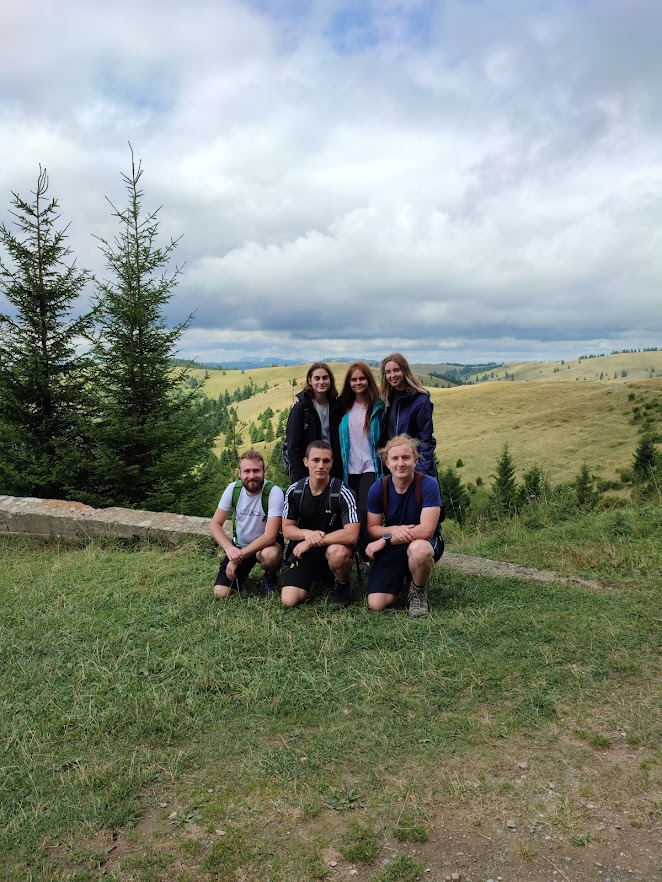 A total of three countries participated in the project – Slovakia, Romania and Poland. We exchanged various nature experiences with participants from other countries, as well as tips for hikes and trips. In addition, we practiced not only English, but also some knowledge of Polish and Hungarian (we really enjoyed mixing languages). The program was very varied – from the mountains, through traditional Romanian dances to the mountain hut, where we had the opportunity to see the cheese production and taste traditional Romanian dishes.
On the last day, on the way home, we stopped in several Romanian cities, which enchanted us with their amazing atmosphere. We really liked Romania and we are definitely planning to return there. The project has given us many new experiences and we will certainly not forget it so easily. ☺