Category:
Stories of participants
From May 15 to May 26, 2023, we, as members of the Slovak team with the accompanying organization ADEL Slovakia, participated in the Erasmus+ project titled "Ecological fashion design," which took place in the Turkish coastal town of Gemlik.
The environment was very pleasant, there was a friendly atmosphere, and from the beginning, we could see that the approach of the hosting organizers from Turkey would be personal and individual, even though it was their first project.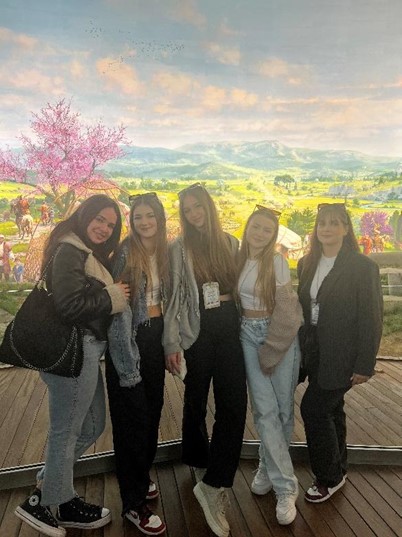 The program itself reflected its title. We expanded our knowledge in the field of sustainable fashion, learned through fun activities, and attended lectures by qualified experts in the subject, all with a group of young people. Besides participants from Slovakia, 30 people from Italy, Serbia, and Turkey also took part in this project. Each country had a chance to present themselves during a cultural night, where we showcased typical Slovak traditions and traditional dishes to our partners. Learning about other countries was very beneficial for us, as was intense communication in English for 11 days with peers from across Europe. It's an opportunity that one doesn't come across every day.
In addition, we visited the most beautiful mosques in Turkey, including Hagia Sophia in Istanbul, where we spent one night with our Slovak team. We witnessed a typical Turkish wedding during the Turkish cultural night, visited renowned museums in the fourth-largest city in Turkey, Bursa, tasted traditional Turkish dishes, and most importantly, forged new and meaningful friendships. In conclusion, we would summarize that it was a wonderful and enlightening 11 days filled with laughter, education, dancing, beautiful and memorable experiences. We wholeheartedly recommend taking advantage of similar Erasmus+ project opportunities. We thank the ADEL organization for the opportunity to participate in this project; it was unforgettable.
-Martina –