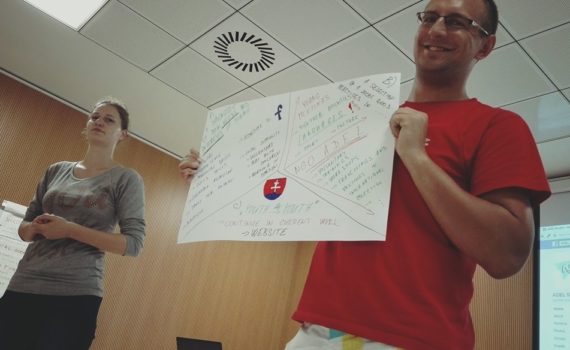 Category:
Stories of participants
In the first half of the 9th month (sorry for a later report), specifically between 6 and 11 September 2017, I had the opportunity to participate on the project "Youth IN-Work". It was at a high international level. On the project participated as several dozen people from different European countries – Estonia, Bulgaria, Croatia, Romania, Lithuania, Italy, Ukraine, France, Greece, Turkey and Slovakia. The project was aimed at join youth workers from different countries to analyse how to answer effectively and creatively to the contemporary needs of young people. Our proposal was joining ideas and experiences to promote youth inclusion, participation, welfare and employment.
The organization was excellent. On the day of arrival, we had a free transfer by car with our colleagues from Romania, as well as all the people, who came before us / after us. Cosy accommodation at school dormitories in the small town of Berango was surprising, as well as activities related to project topics. We presented with Michaela several times our ideas and the best non-profit organization in Slovakia, which is undoubtedly our A.D.E.L.!
The entertainment program prepared by the organizers was enriched by a one-day trip to the largest city in the Basque Autonomous Community – Bilbao. Weather was bad, 90% time from whole week was raining 🙂 but the overall impression of project was excellent.
Thank you ADEL one more!
Thank you Spanish people from Biscaya!
Regards,
Michal