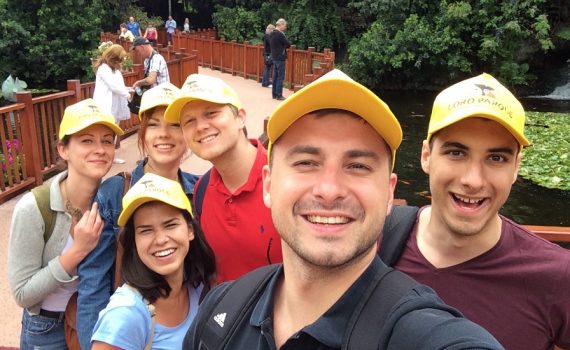 Category:
Stories of participants
When I read about youth Exchange in Tenerife, I was very excited, not just because of exotic place, but also the topic was perfect – Loading healthiness. The description said it will be about sports, healthy food, lifestyle and noncommunicable deseases. I am possesed about finding the perfect healthy lifestyle for me, so I immediatelly decided to go there. As the date of departure was getting closer, I started to be scared. I am quite introverted person and I was afraid of being with completely unknown people for 12 days. Luckilly, my worries started getting lost at the airport, where I met part of Slovak group. They were kind and funny and helped me with all airport stuff, asi t was my first flight ever.

When we arrived to Tenerife, we were amazed. Countryside looked great, food in hotel was dellcious and also accomodation looked good.
As we arrived late in the evening, there was just short official meeting with other participants and after that we got free time to go to the town and get to know each other in nonformal way.
During the day we've got some educative activities, which were prepared by each nation group. It was managed in way, that everybody was involved and could get knowledge from activities.
I really loved the possibility of sport every morning and we've got also enough free time to see places where we wanted to go.
The best adventure was hiking tour in Masca, organised by Spanish group, followed by a cruise on the ship.
I also liked the international evenings, where each country presented their traditions, meals and drinks, followed by afterparty.
I would recommend it for everybody. I tis great posibility to see different countries, get to know mentality of other nations, make new friends and for sure learn something new a grow personally.
Veronika Hnatova (one of the participant of the youth exchange)
——————————————————————————————–
We would like to thank also to Erasmus+ Programme and P.O.D. Association for the opportunity to participate in the project!