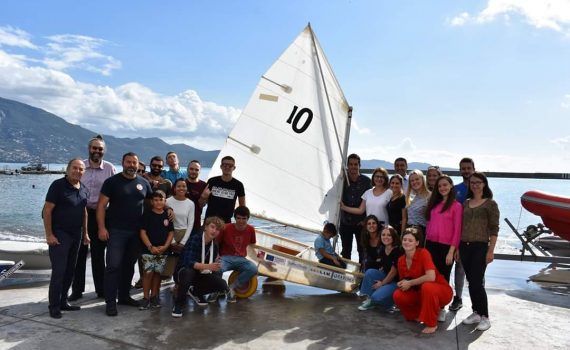 Category:
Stories of participants
One month in Greece passed like water thanks to good company and nice weather.
I never expected to swim in sea at the end of November. The aim of the whole
volunteering was to build an Optimist type sailboat from plastic bottles.
There were a total of 14 of us from seven countries. We had the scope of work
nicely divided every day and it consisted of cutting off the top and bottom
of the bottles, then we made long strips out of them, which we used to prepare
the artificial carpet. We weaved exactly how our ancestors did, but this time
we used plastic bottles. There was nothing left but to build a sailboat.  
Before the big presentation in front of the audience, we didn't have
the opportunity to try it, but fortunately it didn't sink. The sailboat was named
Jumbo and will be used as a teaching example for students who want
to learn to sail.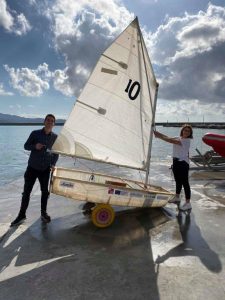 During our free time we had the opportunity to discover the beauties of Kalamata,
but also the Peloponnese peninsula in general. We could almost bathe in olive oil, as it is one of their specialties and it is grown on every corner. The worst thing was
to come back, as we got used to each other during the month and we didn't want
to get into the cold weather.  
Thank you to the entire ADEL Team for participating in such a great project.
All I have left is to try to live after this long-term volunteering, for which Greece
has prepared me very thoroughly.  
Regards, Patrik Muszka