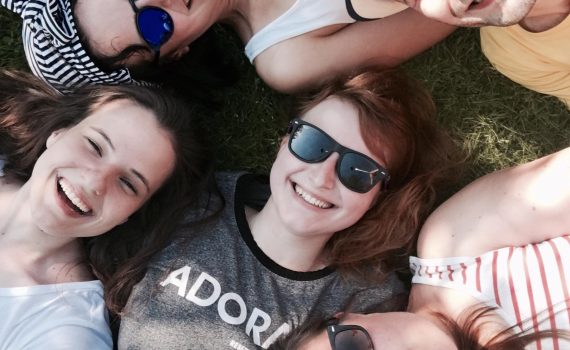 Category:
Stories of participants
During days 24.May – 1.june 2016 took place in Croatian city Kolenica Youth Exchange with title Work it!. Kolenica is the city, which is situated in beautiful surroundings, approximately 45 km from the capital city Zagreb, where met amazing group of twenty youngsters from Slovakia, Italy, Croatia and Bulgaria. Together with great team of people, which took care of us all the time, we experienced unforgettable staying full of not only brilliant experiences, but also amazing adventures and international friendships.
Youth Exchange Work it! was focused on increasing of employment of young people, development of individual skills and abilities with the target of improving their position on labour market.
The activities were aiming at creating or upgrading own curriculum, simulation of job interviews, preparation of possible answers for frequently asked questions during the job interview, solving of conflicts at the workplace and effective setting of own aims.
A part of one of activities was also talk with Croatian headhunter, which was led in interactive way, She showed by means of many practical examples, which are the expectations of employer in relation to potential employee and she also explained to us, how to make impression with our curriculum.
Thanks to interesting activities we improved ourselves in team work, we tried out different roles in work hierarchy and we had also opportunity to influence relationships at workplace or to solve conflicts in simulated role-plays.
A part of timetable was also the daylong trip to nearby cities Vrbovec and Zagreb, where we spent delightful day and got to know each other better.
Completed youth exchange left in us fantastic feelings, unforgettable experiences and invaluable skills. We are definitely recommending take part in similar projects, to not throw away opportunity for self-development, to improve language skills and to get to know new people.
Ulrika, participant from Slovakia