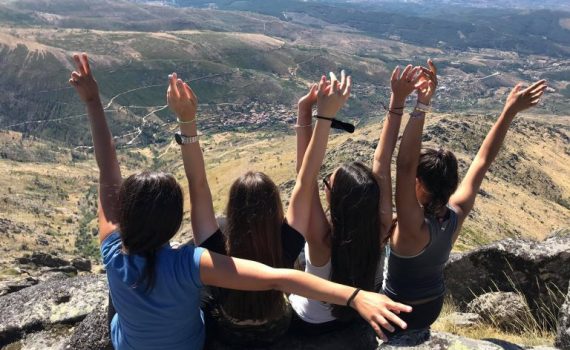 Category:
Stories of participants
This is the place, where you can see stars like anywhere in the world. Beautiful mountains and fresh air make our days nicer. ITS organisation team is ready to make our project great! About some of our days spent here, you can read the next part of the article ? Hope you're gonna like it.
One of the greatest pleasures is waking up in another country, knowing that the upcoming day will bring me something completely new and unexpected, as well as about 20 new acquaintances.  Every day spent on the Erasmus + program is interesting in its own way, but what I especially liked on this day was the trip to the highest point of the continental part of Portugal. At first sight it seemed to be an ordinary place, without too much curiosity, but it turned out to be much nicer than I expected.  A beautiful view from the top of the mountain, incredibly tasty cheese and ham and of course a lot of positive people left a strong positive impression.  The day ended with a Romanian cultural evening which we all enjoyed hanging out, discovering interesting things about Romania, listening to their music, dancing and getting to know their cuisine.
Day 4
Today's morning warm up was provided by the Slovakia team, followed up by a good warm up in order to play football. The workshop was not focused only on football and playing it, but on how to integrate people with sight deficiencies in the sport life. The workshop consisted of being blindfolded while playing with balls wrapped in plastic bags for us to be able to hear them. People with sight deficiencies base mainly on their other senses, especially hearing when playing a sport. We recreated their situation. The evening was consisting of a gorgeous cultural night for us to enrich our Slovakian culture and knowledge. The first contact with it was a great experience for us, as we got the chance to enjoy bits of their life there. The night ended with a party where we integrated all countries that are participating in the project.
Day 5
Day 5 was a very special one. It all started with some pretty funny energizers that the Portuguese team had prepared for us, like musical chair. Then all participants presented the NGO's that have sent them to this project and their main activities. After some work on our group projects it was high time we tried one of Portugal's biggest treasures – the lakes of Serra da Estrela. We jumped on a bus and here followed a breathtaking ride through the severe beauty of the mountains until we reached our goal – Vale do Rossim, one of the most famous lakes in the region. There, a surprise awaited us – a paddleboard instructor was ready to teach us how to paddle. Everyone tried to do their best, someone succeeded, someone fell done multiple times (like me), but I think we all agreed on one thing – this was our best experience so far. But the day was still not over – Portugal cultural night put the finishing touches of this wonderful day, with much wine, meat and cheese. Obrigado!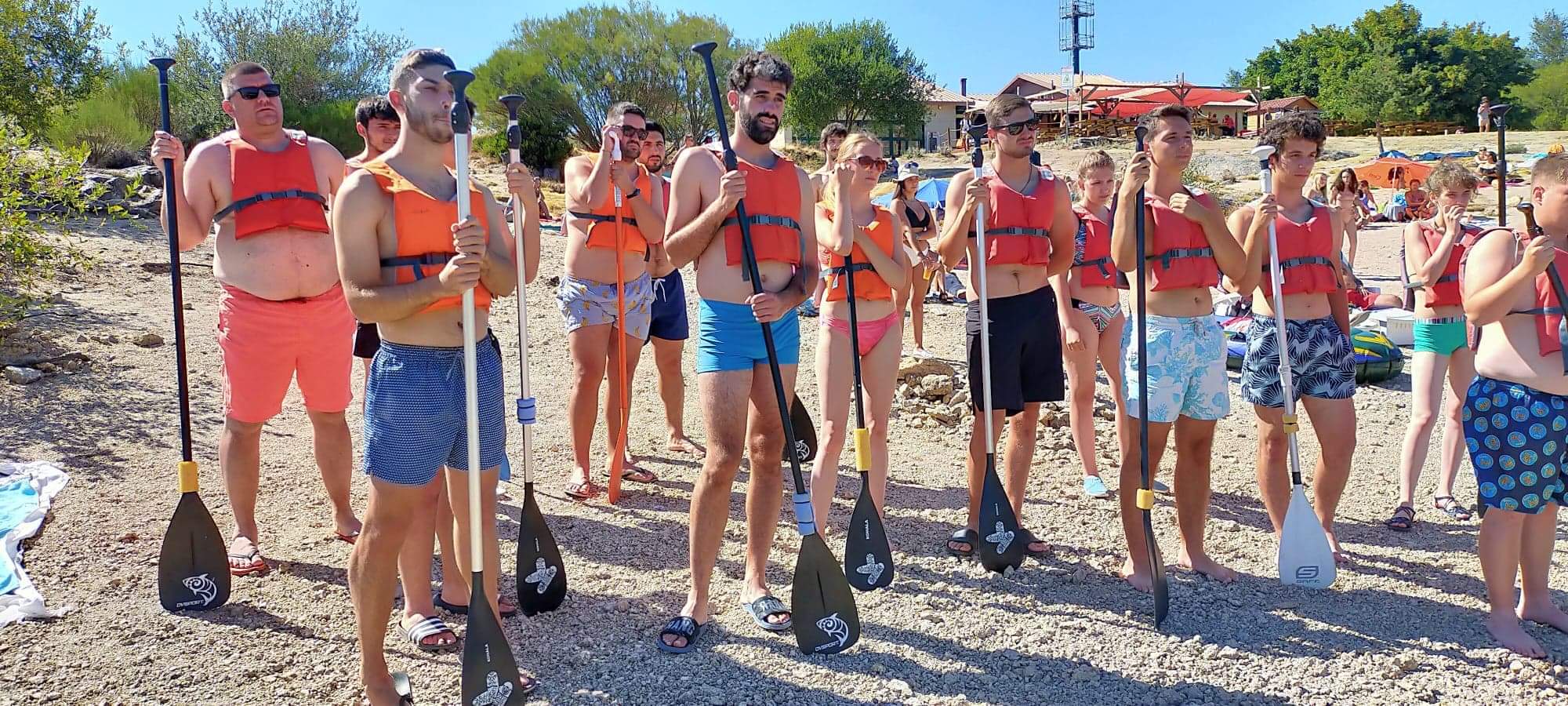 Day 6
Another new day in our Erasmus program! We started this morning like all the others, the group got together in the canteen to have breakfast and soon after we went down to the room where we go from the beginning and have all our activities, ready for another energizer, on this day held by our bulgarian colleagues. After the energizer was completed, we had to make presentations on organizations representing the countries that the participants in this project came from. Also in the morning we had a workshop where we learned sign language and braille. In the afternoon we were presented European Commission policies on sport and created another one that in our opinion could be implemented. To end the afternoon we continue to work on our group projects that we have been carrying out since the beginning of the program. During the night we were at the cultural evening of Bulgaria ??  where we were presented with informative videos, made a quiz and ended up with a traditional food and drink tasting. The night proceeded as, we the entire group, were hanging out. It was a very busy day and surrounded by people who arrived as strangers, but I believe that at the end of the project they would leave as friends.
Useful information and how to apply
An Erasmus Youth exchange usually lasts around one week, but the maximum possible duration is 21 days. Anyone between 13-30 years can apply for these projects, though you have to be 18 for being a team-leader. The food and accommodation are provided and the costs for transport will be reimbursed for every participant after the project. If you are interested in being part of this amazing experience, you can apply through youth organisations as ADEL Slovakia.
– Nela Setteyová