Dátum/čas
Date(s) - 22/04/2017 - 01/05/2017
Celodenná
Miesta konania
Svishtov, Bulgaria
Typ projektu:
Vybraní účastníci
Zhrnutie o čom výmena bola:
In the EU it is still too high, the proportion of young people who DO NOT work, DO NOT educate DO NOT train. Therefore Association "Institute Perspectives" along with the seven partner organizations are convinced that in order to reduce this situation, EU need to develop social entrepreneurship. Aim of this youth exchange was development of entrepreneurial attitudes, skills and knowledge should enable the individual to turn ideas into action. Entrepreneurship is not only related to economic activities and create their own business, but more widely to all areas of life and society. Innovative and creative action can be taken under a new company, or within existing organizations, ie as "entrepreneurial activity". During the youth exchange will be shared best practices among young people, experts, representatives of public authorities, businesses and social entrepreneurs to raise awareness of the 32 young people aged 15-24, particularly those who are unemployed. Our project tried to help participants to acquire new knowledge, skills and competences to improve the personal development of young people, to become concerned and active citizens of society and increase their suitability employment in the European labor market. The project tried to increase the interaction of informal education to entrepreneurship, leading to a youth employment.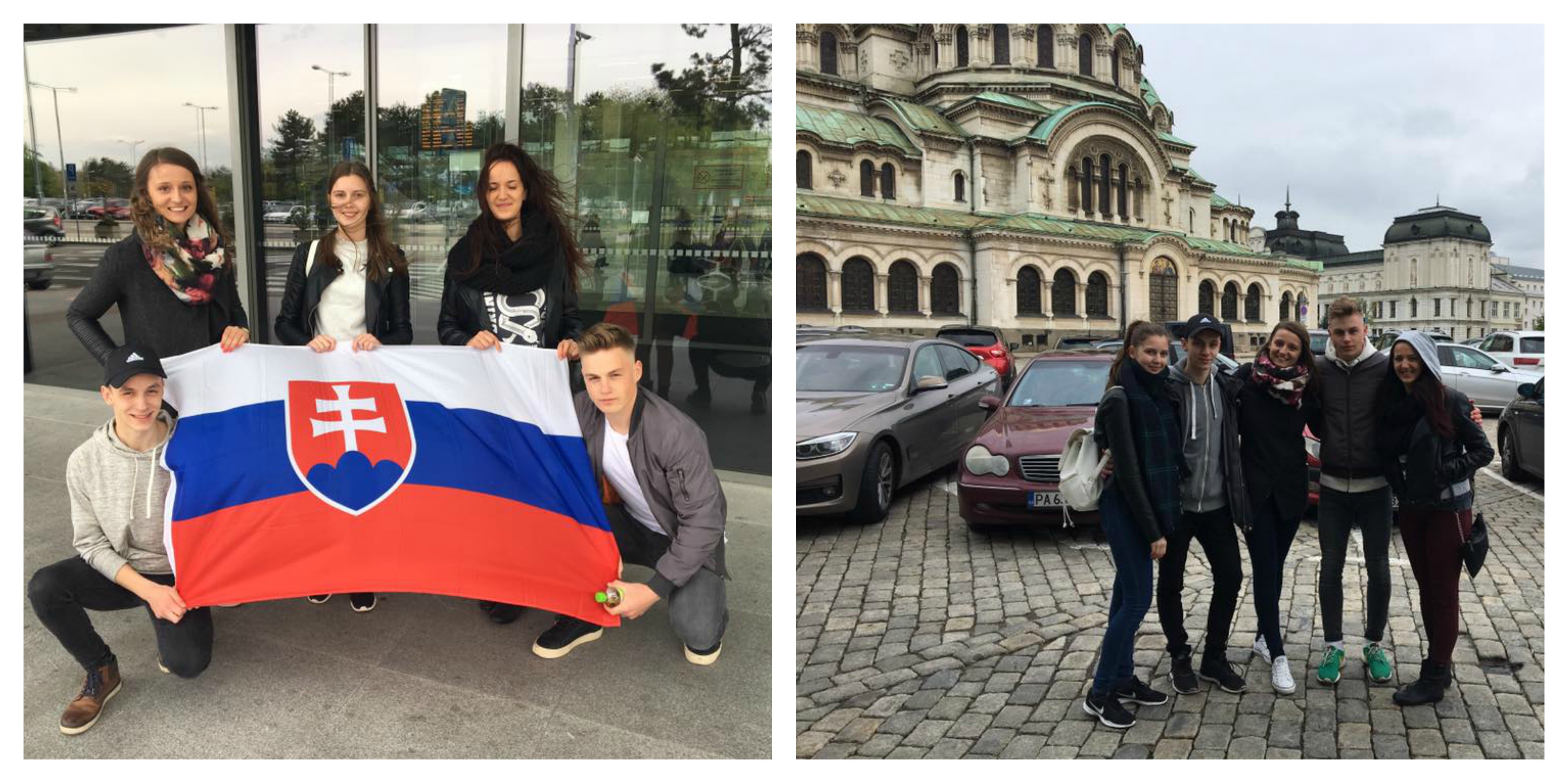 During the project mainly informal methods and techniques were used, such as: brainstorming, canvas, mandala, presentations, group working, shared space, creative workshops, drama theatre, discussions, learning by creating, happenings, nodes, simulations, role-playing games that include ice-breaking ones, energizers concentrated on the multicultural aspect, etc.  Participants created together  6 ideas about starting business, based on the principles of the social entrepreneurship. The ideas were included in a detailed book with good practices. Each idea were visualized through a short movie of 7 minutes minimum. The participants realized the main aim for social entrepreneurship according to which an individual should help with solving social tasks to vulnerable groups and members of the society. During the process of creating the ideas about the social entrepreneurship the chance of including migrants into the process of implementation of social enterprises was taken into account.
The results are:
-An impact related to the increase of institutional capacity of the NGOs and the countries, showing interest which implement policy in the social and education areas.
-Through the non-formal methods the target groups were broaden their chances of studying.
-The participants modernized their knowledge, competences and skills about the development of the social entrepreneurship ideas.
-Executing the ideas in a working business modules  increased chances of hiring unemployed youngsters, in the result the high levels of youth unemployment  in the EU will decrease.
-The new creative models of social entrepreneurship helped to unite the hard work of youngsters, refugees, NGOs and investors against the enormous problem of youth unemployment.
Na výmene boli účastníci z Bulgarska 
, Portugalska 
, Francúzska, 
, Grécka 

,  Rumunska 
a Slovenska 
.
Mládežnícka výmena bola určená mladým ľuďom vo veku 15 – 24 rokov.
Vytvorené videá počas výmeny môžete nájsť tu: https://www.youtube.com/playlist?list=PLvtEBQSzG94lVjdMaTD9pVUWtEFyZ3ziq 
Účasť na projekte
If you would like to apply for project, please answer the following questions:
1. Question: What is your motivation to participate in the project?
2. Question: How do you think you will use the knowledge and skills which you gain at this project in your future life?
Táto udalosť je úplne obsadená.