Map Unavailable
Dátum konania
01/02/2020 - 31/12/2022
Miesta konania
Slovakia, Italy, Malta, Greece
Typ projektu:
"Go On Job" – cieľom projektu bolo vytvoriť online platformu o príležitostiach, ktoré ponúka mladým ľuďom a ktoré prispievajú k zamestnanosti a uplatniteľnosti na trhu práce. Kurz obsahuje rôzne moduly:
▶️prehľad možností;
▶️výber nástrojov na rozvoj a propagáciu samých seba;
▶️príklady projektov v oblasti práce s mládežou zameraných na podporu integrácie mladých ľudí na trhu práce.

Platforma je dostupná tu: https://goonjob.net/
Viac informácií o čom projekt je v angličtine:
"If you want people who are on your side, with good contacts in all the European countries and can really help you find work, for free, then knock on the door of a EURES adviser."
This assessment, the real testimony of an EURES services user, was the source of inspiration for our project. Starting from this initial reflection, the project has been implemented working on the analysis of the following points:
the evidence of the huge amount of opportunities the European Union offers to young people to find a job, a traineeship, a volunteer activity
the most recent trend of youth work that demonstrates how youth organisations engaging in youth work have the potentiality to implement activities specifically focused on fostering employability.
Putting these two elements together, the project faces two priorities: promoting quality of youth work and promoting empowering of young people. The two selected priorities have in the project, as a whole, a different weight but are closely interconnected. The project flow of activity and the designed working plan have been structured according to these priorities, with the aim to offer to youth workers learning opportunities and skills development on a sector that can facilitate youth employability, labour and educational mobility.
According to the project priorities and main objective, the project is going to design and implement a course, including a kit of tools (released on a elearning platform) for youth workers to let them increasing their competences on the labour market framework and on the opportunities the Union offers to young people with the final aim to foster employability, at local level, valorising, in particular, the opportunity the EU offers to young people.
The online course contains the following four modules:
an overview of the opportunities the EU offers to young people searching for a job with a focus on the EURES services;
A selection of European best practices on youth work activities clearly oriented towards fostering the labour market integration of young people;
A selection of tools to create a CV, a letter of presentation, a personal book of oneself works etc.;
a kit of tools to design and release a scheduled promotional campaign on the EURES services to be organised on a yearly base using different channels.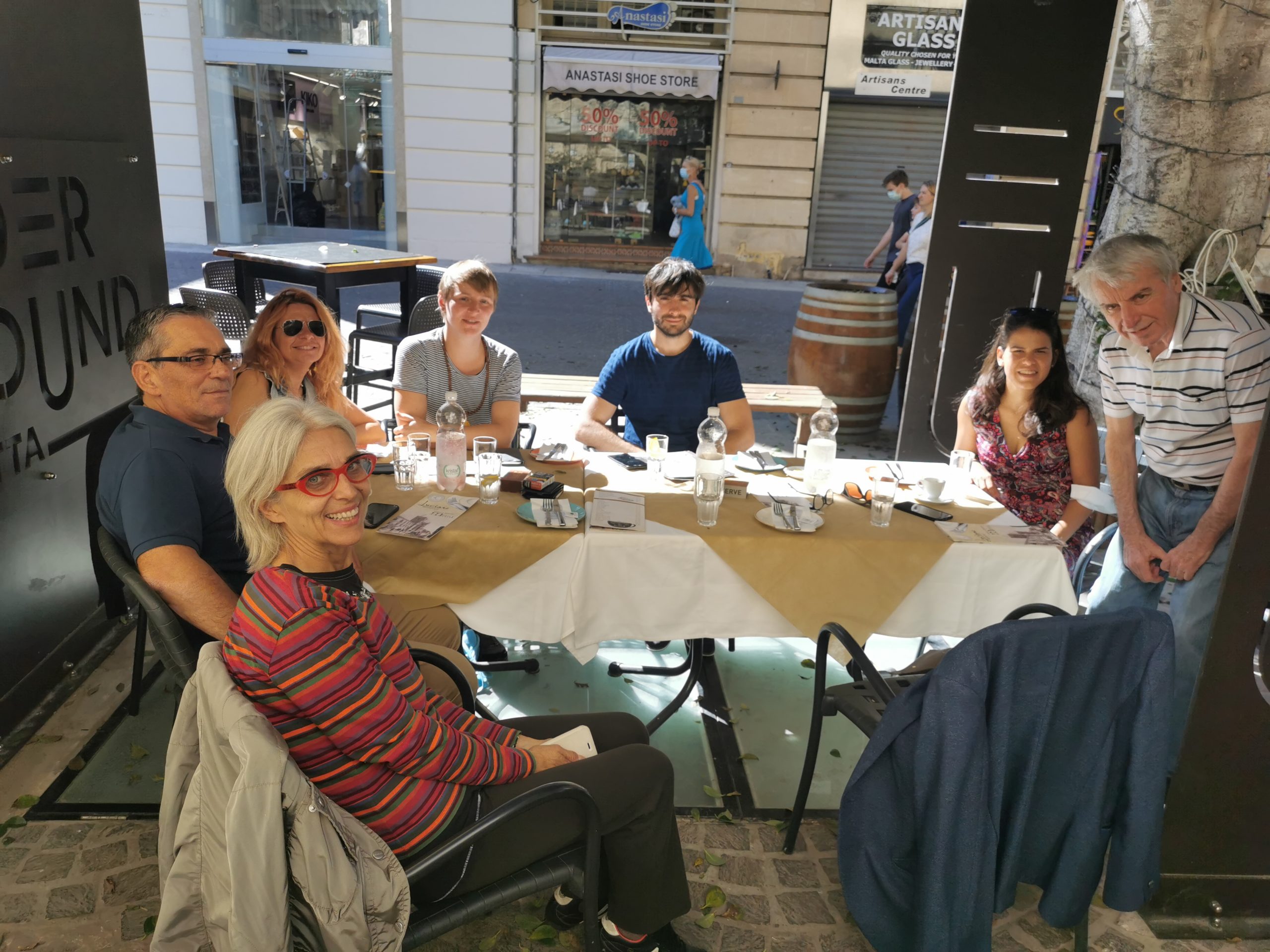 The partners designed, implemented, evaluated and tested the course by a team project that includes both youth workers with the external collaboration of a selected group of people, including experts of the labour market policies, and organisations representing the project stakeholders.
The project worked in the partnership 4 organisations that belong to different sectors: 1social enterprise located in Malta, 1 Italian SME dealing with social communication and non formal education, 2 youth associations (one from Slovak and one from Greece) that bring to the project their direct experience in the youth field and their relevant network at European level.
FOLLOW US! 
 https://www.facebook.com/goonjob.net