Dátum konania
01/02/2020 - 30/06/2020
Miesta konania
Knin, Croatia
Typ projektu:
Katarína bola na dobrovoľníkom projekte v organizácii "Ekoloska udruga Krka Knin". Viac o tom ako bolo si môžete prečítať tu: https://www.adelslovakia.org/pribehy-ucastnikov/dobrovolnictvo-pocas-pandemie-v-hr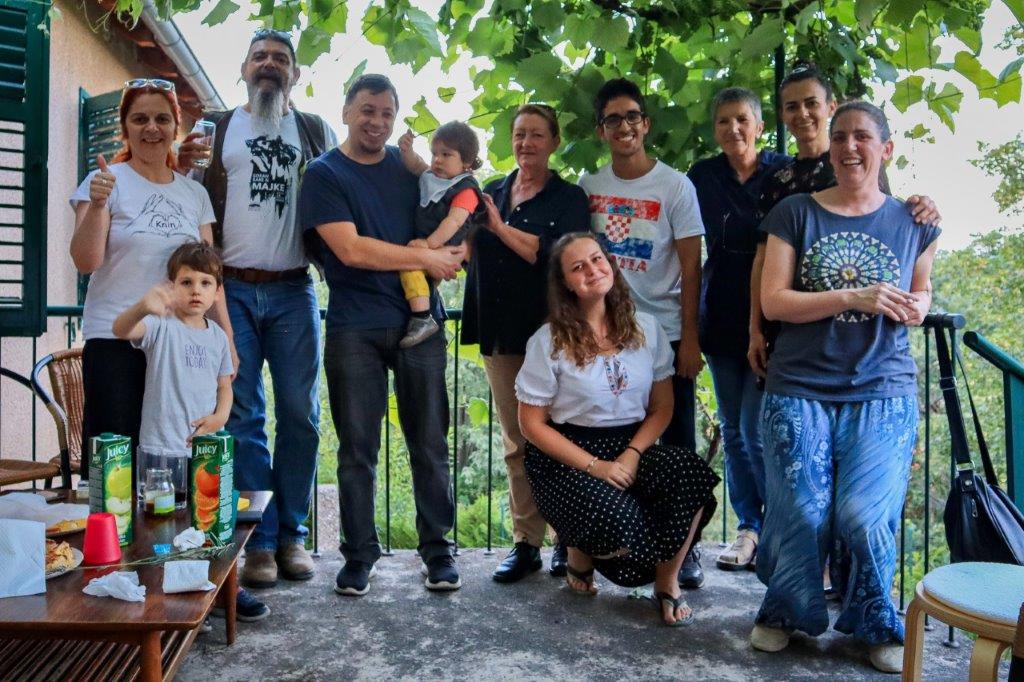 ABOUT ORGANISATION:
The environmental Association "Krka" Knin was founded on 15 December 2004 with the aim of environmental preservation and protection in the area of the Town of Knin. The fundamental scope of its activity is the promotion of natural specific qualities of the Town of Knin and its surroundings, as well as the source and course of the Krka River. Objective and scope of the Organisation are:
1. Environmental preservation and protection in the area of the Town of Knin in accordance to micro and macro natural surrounding and environmental standards,
2. To raise the quality of life of young people and promote an international dimension in the local community,
3. encouragement of environmental and cultural awareness among the inhabitants, and especially among youth and children,
4. encouragement of eco-agriculture as well as rural and eco-tourism.The association's projects have made a contribution in creating a positive image by public, civil and private sectors and media
ABOUT PROJECT:
The project "Natural Born Volunteer" is an European Solidarity Corps – volunteering project. The project is aiming to enable young people volunteering through European Solidarity Corps program and provide them with a unique opportunity for non-formal/informal learning that enhance the professional skills and competences of participants in order to become more interesting to potential employers. The activities will provide opportunities for the young volunteers to gain experience working in a team, learn to solve tasks with whom they are faced during their volunteering experience using different methods, to extend their knowledge about relevant issues regarding useful spending of leisure time of young people, improve their language skills and that on the completion of their period of project to become an example of good practice their communities and encourage others to actively volunteering.
This project is focused on the environmental protection and sustainable development of the Knin city and surroundings. Our aim is to preserve and protect the ecosystem of this area by promoting the natural beauty. The volunteers involved will give a real contribute to the community thanks to their support of the activities, such as caring for maintenance of green areas, organising workshops, events, guided tours in addition to promoting their cultures and EU values. The volunteers will also support of the activities of the local Eco-library spreading information about European mobility opportunities and environment Institution. They will also have the opportunity to provide information among young people during info-point and conferences in the local Institutions (high schools and college in Sibenik-Knin County). During the mobility, the volunteers will have the opportunity to design their own personal project