Category:
Príbehy účastníkov
It was almost like a dream, unexpected, but real. For a couple of minutes, a whole Europe reunited in this small dry island in the middle of the Mediterranean Sea found a source to the Rythm of Youth.
We were a team, ambassadors of Slovakia, coming to meet, many other team, ambassadors of Lithuania, Italy, Greece, North Macedonia, Portuguese and Maltese. The youth exchange, run by the Maltese team named Upbeatmusic, presented us the conditions during these days, we were invited to sleep, to eat, to meet, to leave and to love each other in Marsaxlokk, in the Youth activity center with all of the facilities needed for us to settle a little bit and to get to know each other, in order to realise a big bet in the end, creating a full show of music with a lot of people of different sensitivities, backgrounds and stories inside.
In order to fullfil this challenge, in order to succeed  in this mission, we explored, we told and we played. We even visited the very famous La Valette and its ancient architecture, its old streets and stones, its symbols 
We presented each other, as teams, as individuals also. We danced together, a lot, from every different traditional dance of the different nationalities we were. We laughted together, and from the mouvement of our bodies, we resonated and harmonised with the music. In the last days we told, we worked, we organised each other, as a huge team to successfully arrive to 30 minutes of show all organised in only two days. The power of the collective, the involvement for something big and the enthusiasm for the creation of a piece of art moved us, bond us and impressed us.
We learned a lot during this days
How to be friends so quickly, how to create boundaries, how to understand each other and how to  grow through our differences, and everything in music, rhythmically and powerfully. For this amazing life experience, for this beautiful moment of sharing, thank you"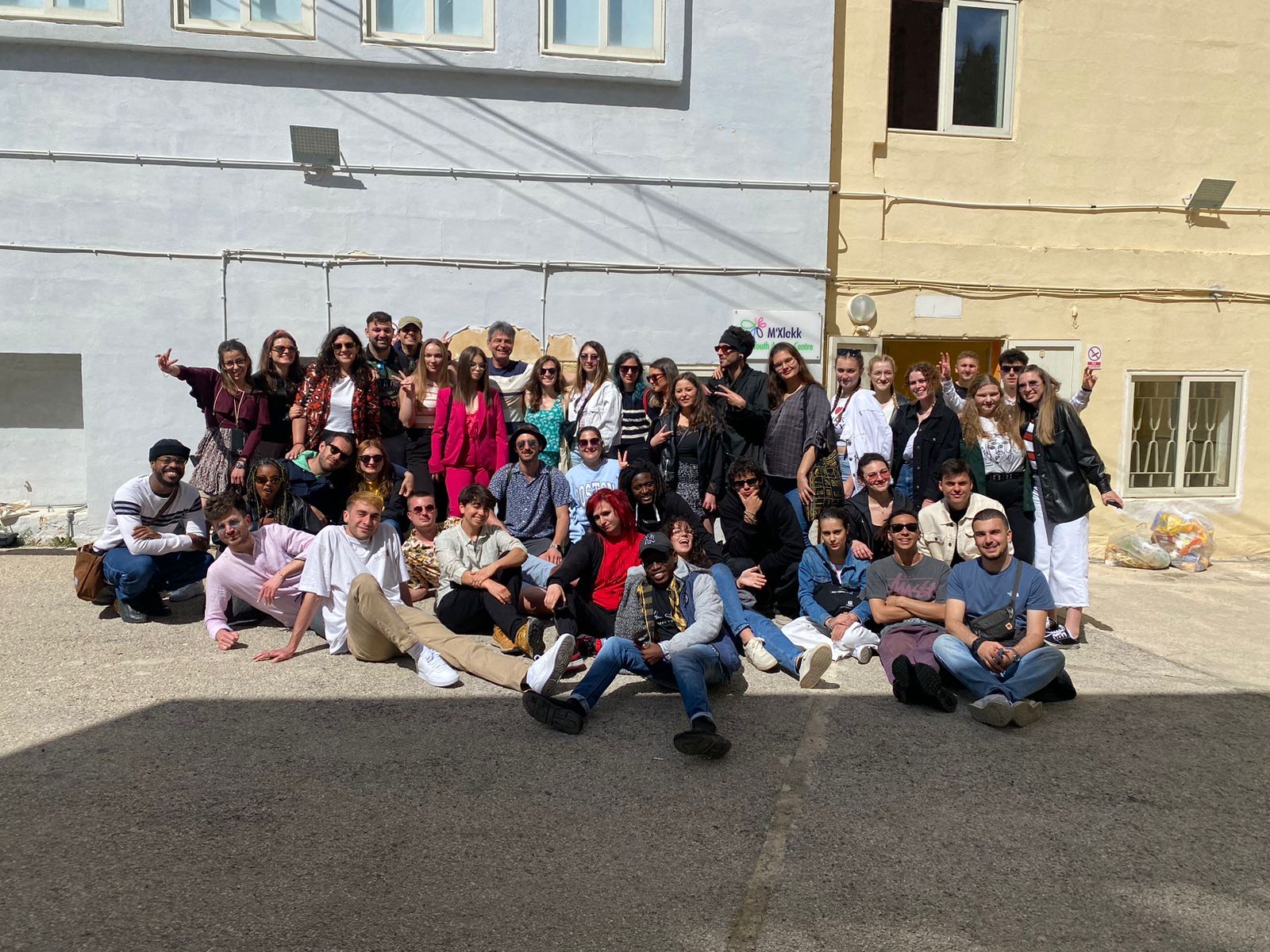 Prajem príjemný zvyšok dňa 
Slovak team 😃