Date/time
Date(s) - 04/07/2017 - 31/08/2017
All day
Locality
Leszno, Poland
Project type
Selected participants
Summary what was EVS about and what were tasks of volunteers:
EVS project "Interactive Train to Coolture" in Poland assumes an animation of free time children and young people from Leszno and promotion of foreign cultures and ideas for volunteering. Volunteers were involved in organising activities for kids/youth during summer time. EVS volunteers themselves were able to share their passions and learn new social skills. In the same time they managed the event of International Youth Day – to proof that young people are active!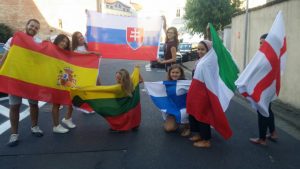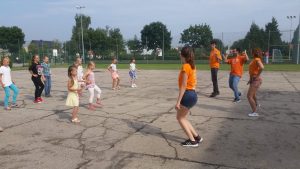 The tasks of the volunteers were:
· Sharing culture in a special cultural diversity educational program for the Polish children and youth in Leszno and in rural areas
· Promoting a volunteer attitude
· Organizing fund raising campaigns, annual events and competitions especially for kids, but also for other different kind of target groups
· Cooperating with other EVS and local volunteers to create promotional events and dissemination materials
· Evaluating every week the activity
· Making CAT magazine with activities
· Leading summer camp by managing their own workshops
· Co-organise & performing during International Youth Day
Participation in the project
If you would like to apply for project, please answer the following questions:
1. Question: What is your motivation to participate in the project?
2. Question: How do you think you will use the knowledge and skills which you gain at this project in your future life?
Prihlasovanie na tento projekt bolo uzatvorené. Momentálne prebieha výber účastníkov.