Date/time
Date(s) - 12/04/2017 - 18/04/2017
All day
Locality
Veliki Žitnik, Croatia
Project type
Selected participants
Guest User
Guest User
Guest User
Guest User
Guest User
Summary what was youth exchange about:
The main topic of the project wass about how to move in the nature, how to recognize and use natural resources such as plants and mushrooms for food, awareness about importance of preserving and protecting nature and about consciusness of the benefits spending time in nature has on the body – physically and mentally. Through oudoor activities, workshops in nature, sharing about importance of spending time in nature, and eating natural food, participant's attitudes toward healthy lifestyle and their healthy habits was developed. Other important topic was to encourage and motivate participants to take initiative, develop their self-initiative, to be able to get active in the local community, to observe the community, recognize the issues and take steps to make changes that will contribute to environmentally conscious sustainable society. Participants communicated with locals, shared, discussed, observed, researched and helped to solve the recognized issues with the community service and later their own project back home.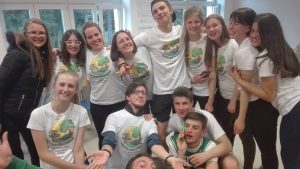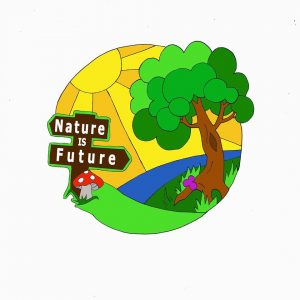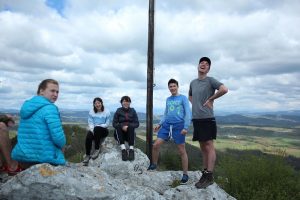 What participants did?
– shared knowledge and experience of importance of living sustainabily in harmony with the nature and our environment
– shared knowledge and experience in using nature and our environment to have benefits on our body and our mind – our health and our personal development
– leart how to move in nature – navigation, using the compass, the map and the natural signs (sun, stars etc.)
– collected edible plants and mushrooms – how to recognize and responsibly use these natural resources in our diet
– raised awareness about importance of protecting natural areas that are still untouched – visit to Cave park Grabovača
– leart from local people and research in local community about environmental issues and sustainability in the area – visited to LAG Lika
– helped the community to solve the issue – doing community service – such as cleaning the nature/forest, it will be participants choice what they will do
– learnt about Erasmus+, Youthpasses, how to use them, develop ideas for future projects.
There were participants from Croatia
, Slovakia
, Czech Republic
, Lithuania
and Spain 
.
Participation in the project
If you would like to apply for project, please answer the following questions:
1. Question: What is your motivation to participate in the project?
2. Question: How do you think you will use the knowledge and skills which you gain at this project in your future life?
Pre tento projekt sme už vybrali účastníkov.