Date/time
Date(s) - 10/02/2018 - 18/02/2018
All day
Locality
Adana, Turkey
Project type
Selected participants
Guest User
Guest User
Guest User
Guest User
Guest User
Guest User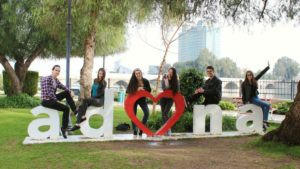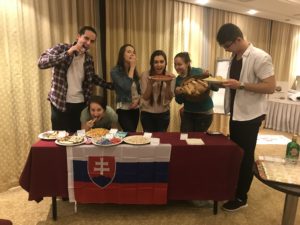 Aims of the project were:
exchanging ideas on how to decrease substance dependence which especially starts at early ages,
raising the awareness of our participants which will prevent them from substance dependence that can arise due to limitations in their lives,
making our participants conscious about social issues through making them understand the worries of society,
bringing forward educations that can both effect the social issues and encouraging healthy lifestyles on individual level,
encouraging cooperation with getting help from the specialists of this issue,
raising responsibility consciousness through intercultural interaction in order to urge active participation of youngsters in the development processes of national policies,
making the youngsters understand about the importance of both national and international volunteerism through educations, seminars and activities on the issue,
furthermore, to prevent prejudices about substance dependence and to struggle to help addicts to become members of the society by recognizing their illnesses,
for participants to internalize that it is dire to help families to fight against addictions for the future of society.
In the project, definition of dependence, addiction habit comparison, types of addiction, and solutions that can prevent addiction were discussed. Also addiction rates in participating countries and their reasons were examined and solutions  suggested. Towards this way a short movie was produced to raise awareness about addiction and a short declaration was agreed upon to fight against addiction.
Participants were from Turkey

, Croatia
, Romania
, Latvia

and Slovakia
.
Video from project here: https://youtu.be/VFzEr8VaRv0
Participation in the project
If you would like to apply for project, please answer the following questions:
1. Question: What is your motivation to participate in the project?
2. Question: How do you think you will use the knowledge and skills which you gain at this project in your future life?
Pre tento projekt sme už vybrali účastníkov.