Date/time
Date(s) - 01/12/2018 - 09/12/2018
All day
Locality
Larnaca, Cyprus
Project type
Selected participants
The organisation SEAL CYPRUS in cooperation with ADEL has implemented a transnational seminar for executives of voluntary governmental organizations entitled "Human Rights Education versus Cyber-hate". The training took place in Larnaca from 1 to 9 of December 2018. The delegates were 36 youth workers from 10 countries.
Τhe main aim of the training was to incorporate the Human Rights approach in Youth Work to combat online hate speech. The participants have worked on how to promote media literacy and critical thinking among young people.
The training achieved to raise awareness about Cyber-hate and the risks it represents at a personal level (well-being of young people) and a social level (democracy).
The project partners have committed to prevent and counter cyber-hate and violent radicalisation of the young people online and offline with the use of Human Rights Education.
On Tuesday, December 4, the delegates had the honour to meet the Cyprus Commissioner for Volunteerism and NGO, Mr. Yiannis Yiannaki, who engaged into a discussion about volunteerism in Cyprus, the contribution of young people, the legal framework, and the improvements made in recent years and the challenges still ahead.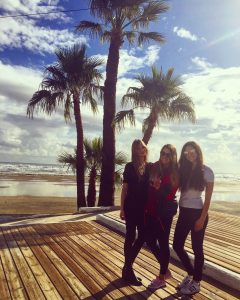 On Wednesday, December 5, the delegates the participants visited the Europe Direct Information Center of the Municipality of Larnaca. Mrs Myrto Katsouri presented the opportunities for access to valid information provided by Europe Direct centers to the European citizens.
Video from project here: https://www.youtube.com/watch?feature=youtu.be&v=QnrEDzaWqQo&app=desktop 
The training was funded by the Erasmus+/ Youth through the National Agency of the Programme, the Youth Board of Cyprus
Participants of the training were from Cyprus
, Italy
, Estonia

, Bulgaria
, Romania

, Slovenia

, Greece

, Moldova

, Denmark

, Armenia

and Slovakia

. From each country 3 participants.
Participation in the project
If you would like to apply for project, please answer the following questions:
1. Question: What is your motivation to participate in the project?
2. Question: How do you think you will use the knowledge and skills which you gain at this project in your future life?
Prihlasovanie na tento projekt bolo uzatvorené. Momentálne prebieha výber účastníkov.