Date/time
Date(s) - 23/03/2021 - 23/03/2022
All day
Locality
Kazanlak, Bulgaria
Project type
Selected participants
Adriana was on an annual volunteer program in Bulgaria in the organization "Youth Development Center-Mutual Aid"
"Most people know Bulgaria only as a holiday destination and travel there for the sea and beaches. I have to admit that before I worked there as a volunteer through the European Solidarity Corps program, I didn't know much about it either. That's why I was very pleasantly surprised , when I had the opportunity to explore the country and culture during my year in Bulgaria and discovered that Varna and Burgas are far from the most interesting places to visit and that Bulgaria exceeded my expectations in many ways.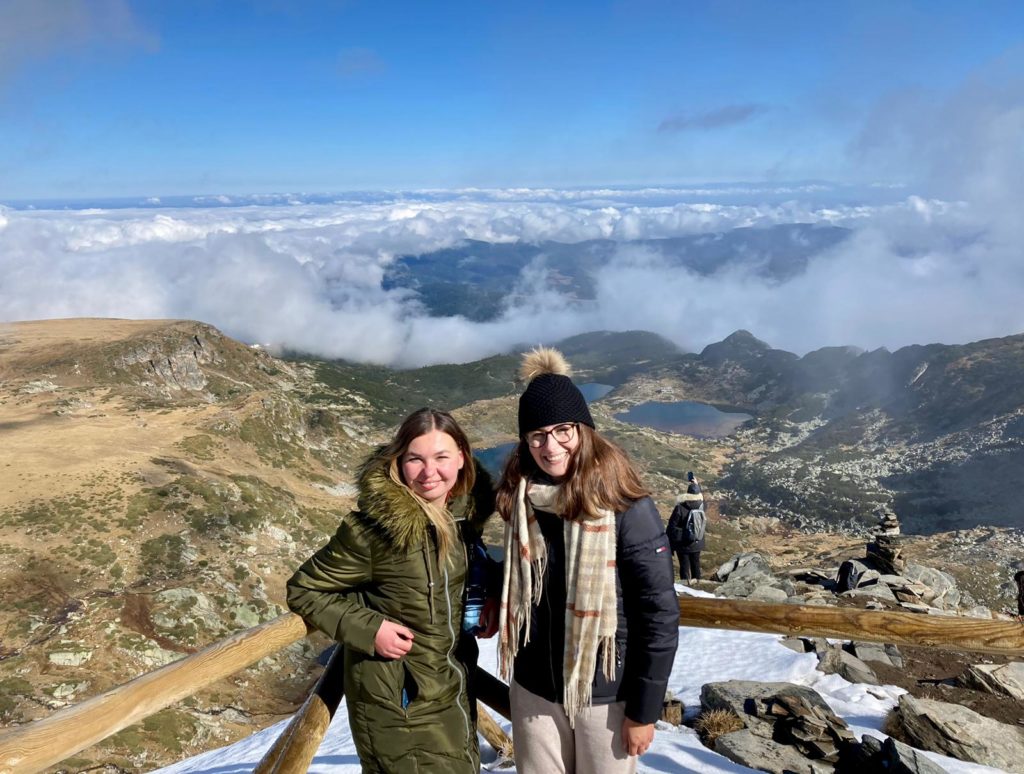 From the end of March 2021 to the end of March 2022, I worked in the organization Youth Development Center – Mutual Aid in the small town of Kazanlak in the center of the country. This lies in the so-called the valley of roses, which got its name precisely because of the rose fields and the production of rose products, for which Bulgaria is famous. Every year at the turn of May and June, a rose festival is held here, which is visited by many tourists not only from Bulgaria, but also from abroad. During it, I tried, for example, picking roses, which the locals use to make extra money.
Many people asked me why I chose Bulgaria when I can go to any other country in Europe. In fact, I was interested in a project called Mutual Aid 3, and the fact that it was about Bulgaria was not so important to me. The content of the project was to create content and articles for the newsletter and website of our organization and in this way promote the country, culture, tourism and volunteering. It also involved visiting schools and presenting our countries, ecology, European programs, etc., organizing an eco festival, an Erasmus training course and eco workshops for children, visiting day care centers, creating posters, flyers, preparing exhibitions and various collections for disadvantaged groups, and much more. other.
A separate chapter was the eco festival project, during which we were helped by another 10 volunteers from different countries who spent two months with us in Kazanlak. Its essence was working with children in a nearby village, where we organized eco workshops for them, showed them how to recycle and created short eco videos, etc. All this aimed to expand their awareness of ecology and environmental topics. The eco festival also included traveling around the country, during which we had the opportunity to meet various small entrepreneurs and organizations and help them in their work.
I was on the project with two other volunteers, with whom we shared accommodation, participated in activities, traveled and got to know each other. At the same time, we had many opportunities to get to know volunteers from different places in the country, which was helped by the on-arrival training in Sofia. We collaborated with some of them on various initiatives and went on trips together. I must say that most of our free time was spent traveling and getting to know the country, but in addition to Bulgaria, I also visited other countries such as Turkey, Greece, Romania and North Macedonia.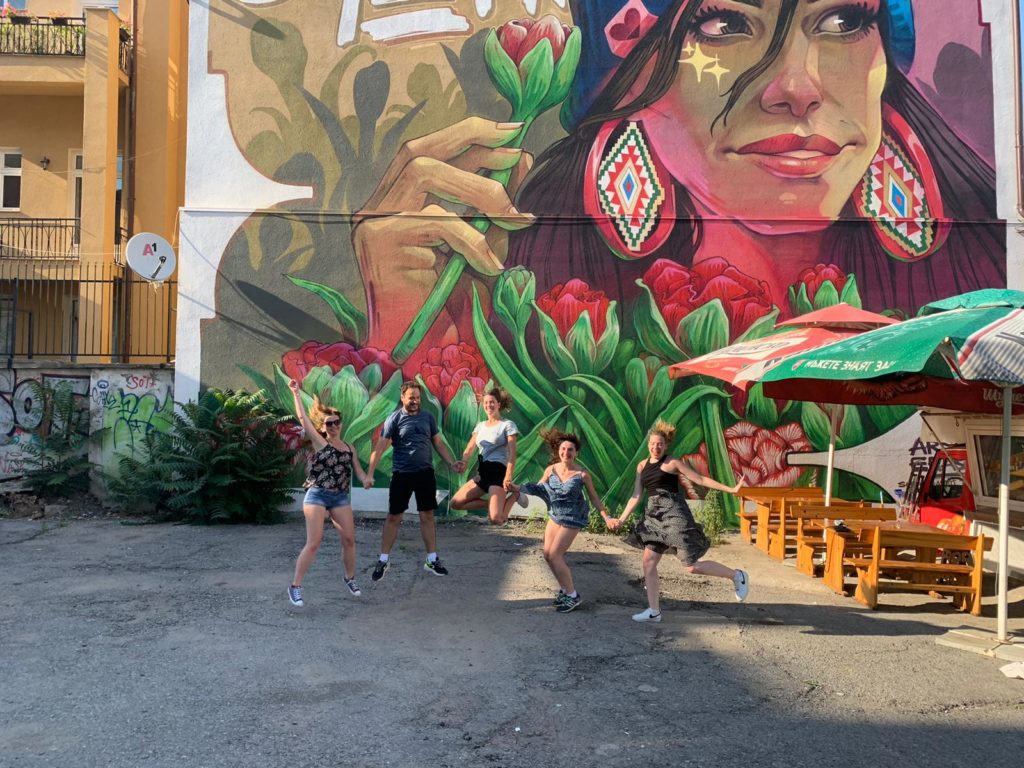 The year in Bulgaria went by faster than it seemed and when I look back, I see an awful lot of experiences that I would not have acquired otherwise; people I wouldn't have met otherwise; places I wouldn't have visited otherwise and things I wouldn't have learned otherwise. It was once again confirmed to me that stepping out of my comfort zone brought me more than I originally expected."
Aďa Čigášová