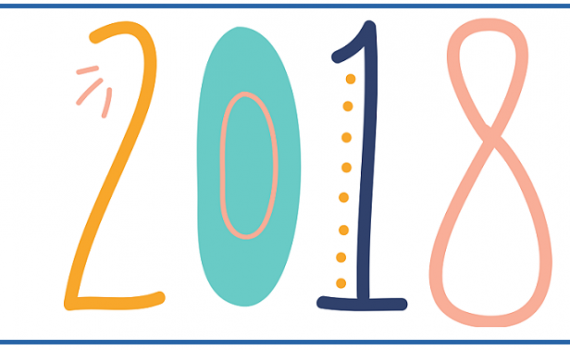 Category:
Others
We all summarizing and analyzing the year, so how was 2018 for ADEL?
We sent 423 participants to 81 youth exchanges and training courses. This is a decrease compared to previous years, as we have decided to focus more on quality than quantity.
Together you were in 27 countries: Slovenia, Germany, Greece, Turkey, Italy, Macedonia, Netherlands, Poland, Norway, Bulgaria, Hungary, Spain, Cyprus, Albania, France, Portugal, Kosovo, Luxembourg, Lithuania, Croatia, Ireland, UK, Serbia, Finland, Romania, Sweden, Belgium.
In addition, 17 volunteers had the opportunity to spend several months in 7 countries (Bulgaria, Greece, Croatia, Slovenia, Romania, Turkey, Latvia).
We have managed to successfully complete many long-term projects, which we have been working on throughout the year:
"Wave On Wave – Seafaring heritage and sports for young people's physical activity" – a project aimed at promoting water sports among children. We carried out a survey, a camp for children, local activities, etc.
"You Are Welcome" – we organized several interactive and culturally focused workshops in order to create opportunities for  Slovaks to get to know foreigners living in Slovakia and for them to create opportunities to get to know our culture.
"Eastern Europe Open Boundaries" – we participated in the preparation of a publication where it is possible to find various educational methods
and tools to combat racism, discrimination, prejudice against minorities and refugees.
"IMAPPY" – we participated in the preparation of the application and the so-called "Survival kit" for migrants to facilitate their integration into Slovak society, where they can find important contacts, institutions and information about the visa process, events, etc.
"Include! Involve! Improve!" – a project aimed at disseminating information about the Erasmus + program to as many young people as possible.
"Duel Amical" – we helped to start the activities of the debate magazine in Slovakia as well.  
These projects were successfully completed and we managed to launch many more during the year: 
"Entrepreneurship Skills for Youth" – a project aimed at developing young people's entrepreneurial skills. We have implemented several activities
and we will soon announce the opportunity to participate in a weekend event on this topic in Slovakia.  
"The Citizens Are United" – a similar project to "You Are Welcome"  
"CUstomized SuPport to Youth Development of Active Leadership" – a  project on the development  of leadership skills of young people from
disadvantaged backgrounds in cooperation with organizations from countries – Brazil, Uruguay, Costa Rica.
"Winter Sport is Coming" – within which we will organize camps for Slovaks and foreigners living in Slovakia and so through winter sports try to connect
these groups and build more open and tolerant views of young people towards foreigners.
"Good Governance in Sport" – the project focuses on the analysis of transparency of sports institutions.
"Mix it Up – Shake it Up" – the aim of the project is to develop recommendations and mechanisms for monitoring youth mobility in order to ensure
the transfer and use of acquired knowledge during mobility at the local or national level.
Details of all projects are on our website.  
We wish you all the best in the New Year and keep your fingers crossed that we will be able to bring you as many interesting opportunities as possible this year as well!